We will have normal start times tomorrow. Please give yourself plenty of time. We will monitor road conditions and if anything changes then we will communicate that in the morning. Otherwise, we will see you at normal time.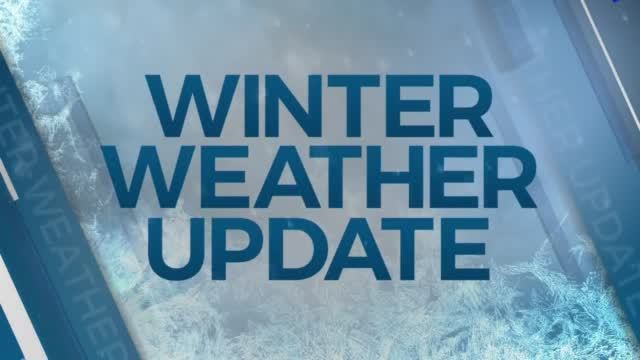 Alba-Golden ISD will be closed today, Thursday, 2/24. We will not be required to make-up due to still having plenty of minutes in our calendar. Our staff found bridges and elevated surfaces icy this morning. That along with possible freezing rain hitting about arrival time this morning made our decision to ensure our students and staff are safe. We plan on resuming classes as normal tomorrow (Friday). Stay warm and safe!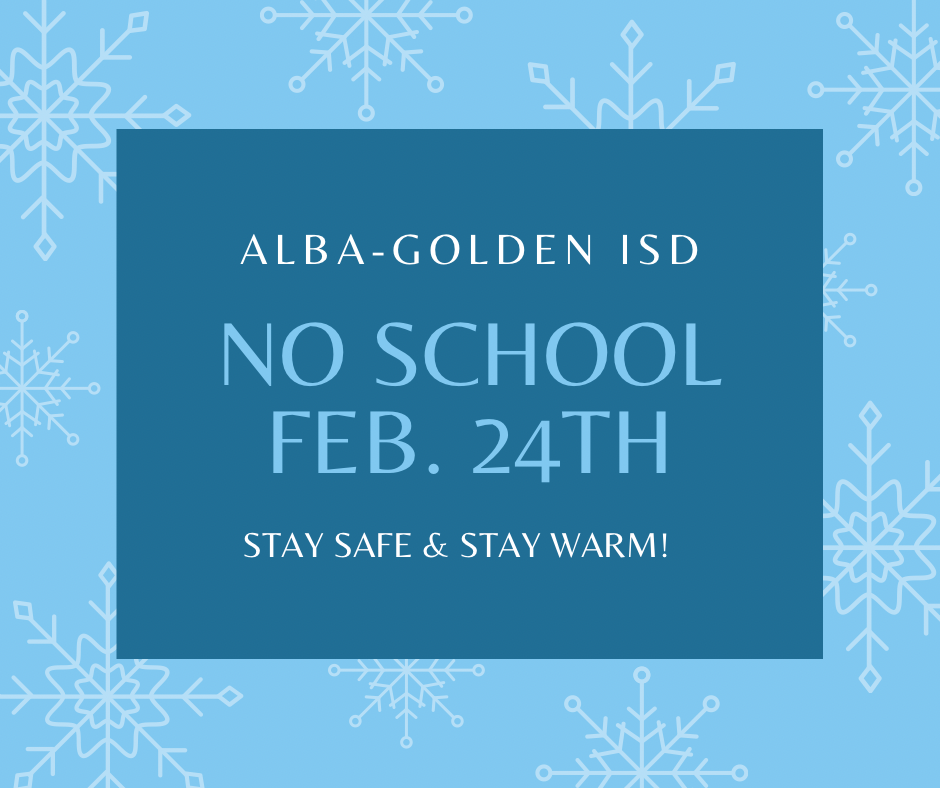 All bus riders from Bus 1 and Bus 7 will be riding on Bus 1 this afternoon.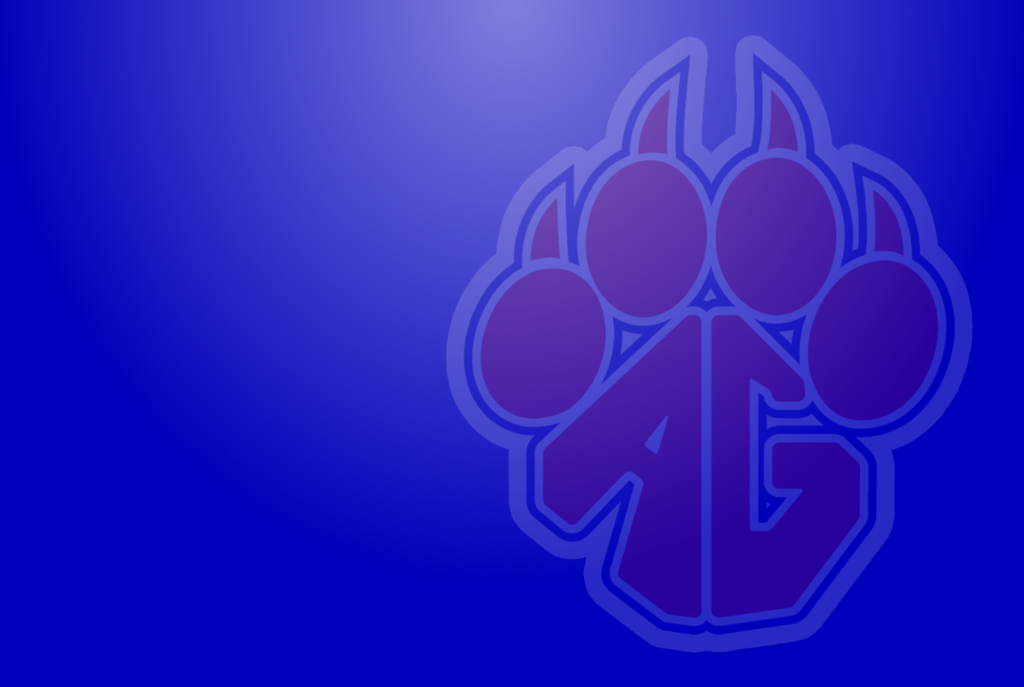 Just a reminder that this will be an extended weekend for students and staff of AGISD. We will have an early release at 1:00 on Friday, and there will be no school on Monday. We look forward to seeing you all back on Tuesday, Feb. 22nd.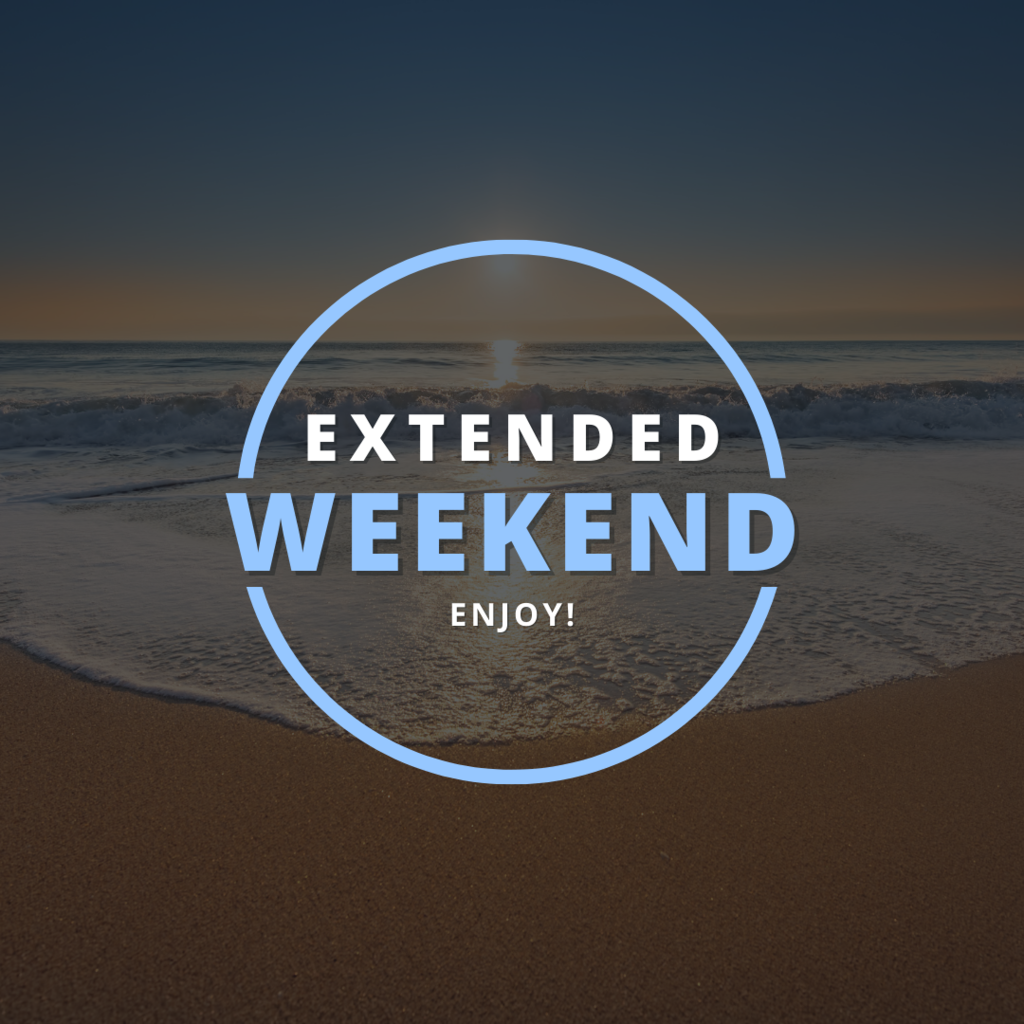 We would like to make our families aware of the newest flyer sent out from the East Texas Food Bank. Food distributions are available, in the Quitman Bud Moody Stadium, every third Wednesday of each month. This next distribution will be on Wednesday, February 16th, and it will include meat.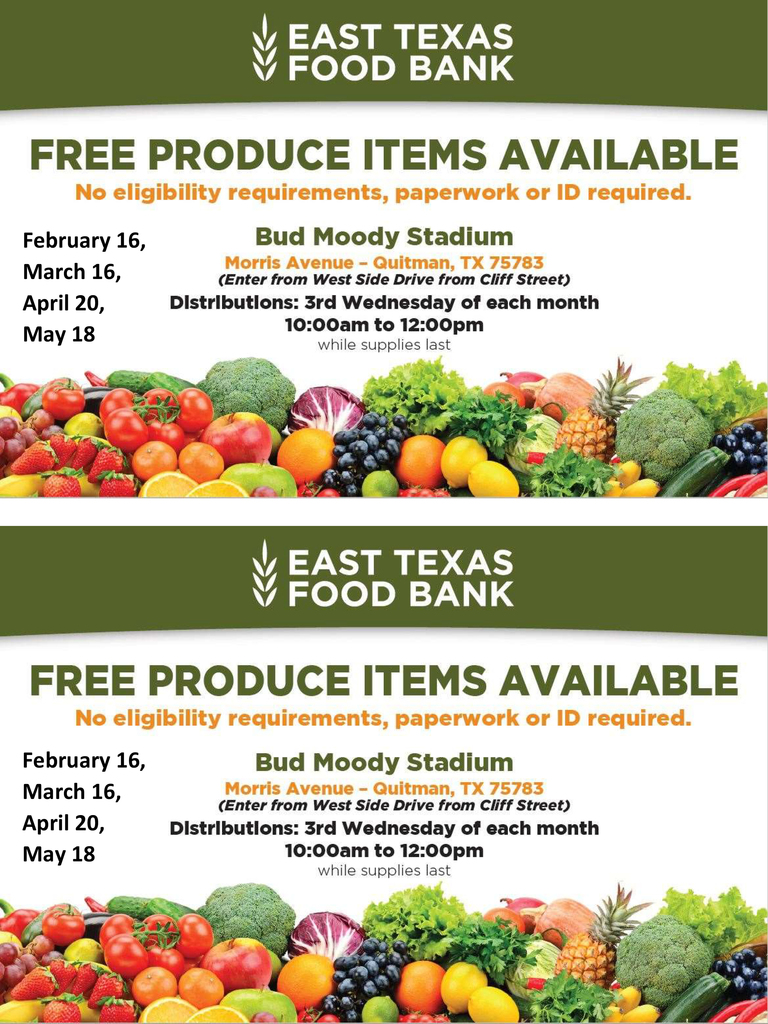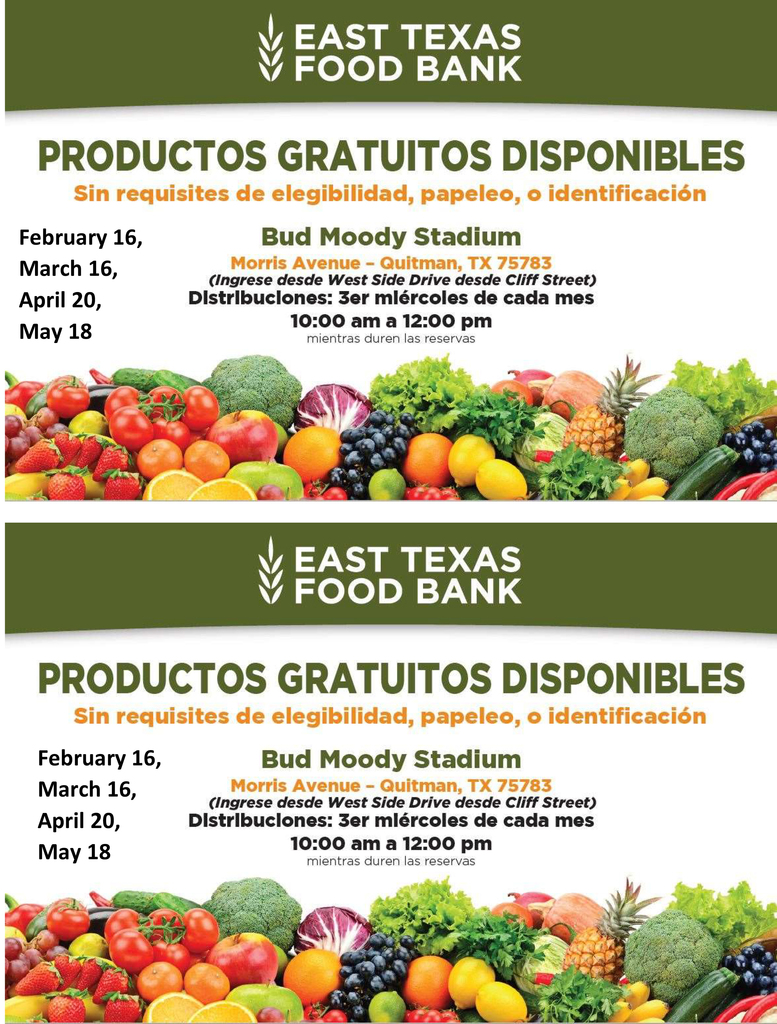 Mr. Ron Davis and his construction classes are spending time this week helping Pre-K, Kinder, 1st, and 2nd grade students build birdhouses. Younger students loved the hands on learning that incorporated learning about shapes and animal habitats while high school students enjoyed being mentors. It's projects like these that students will remember forever!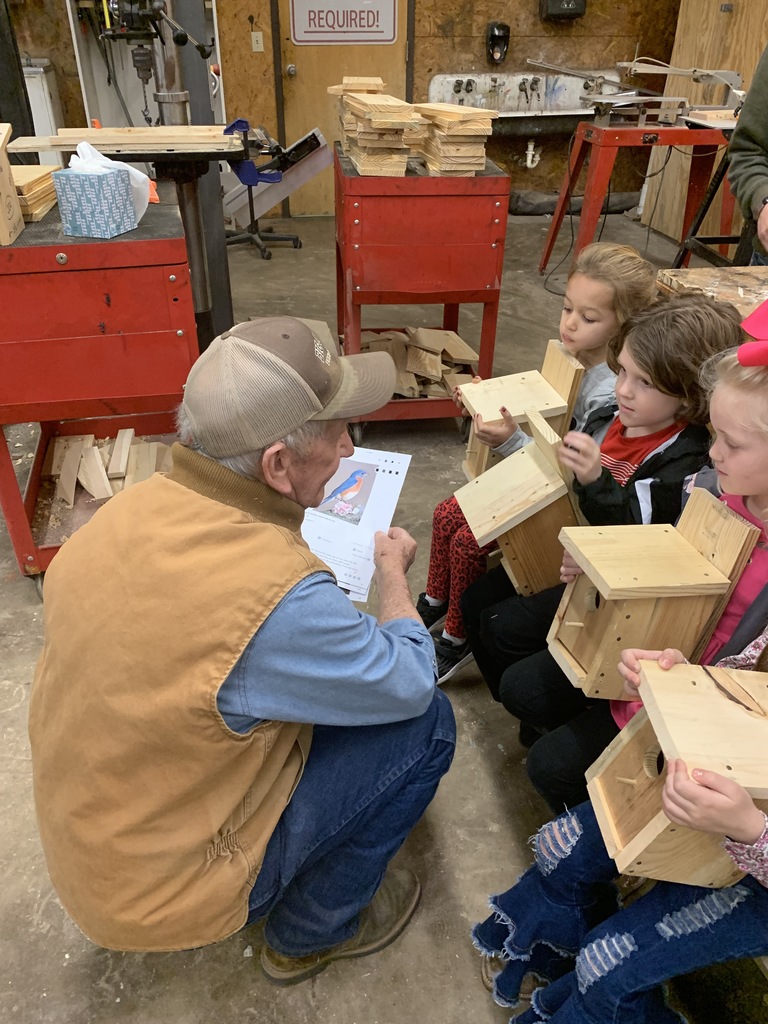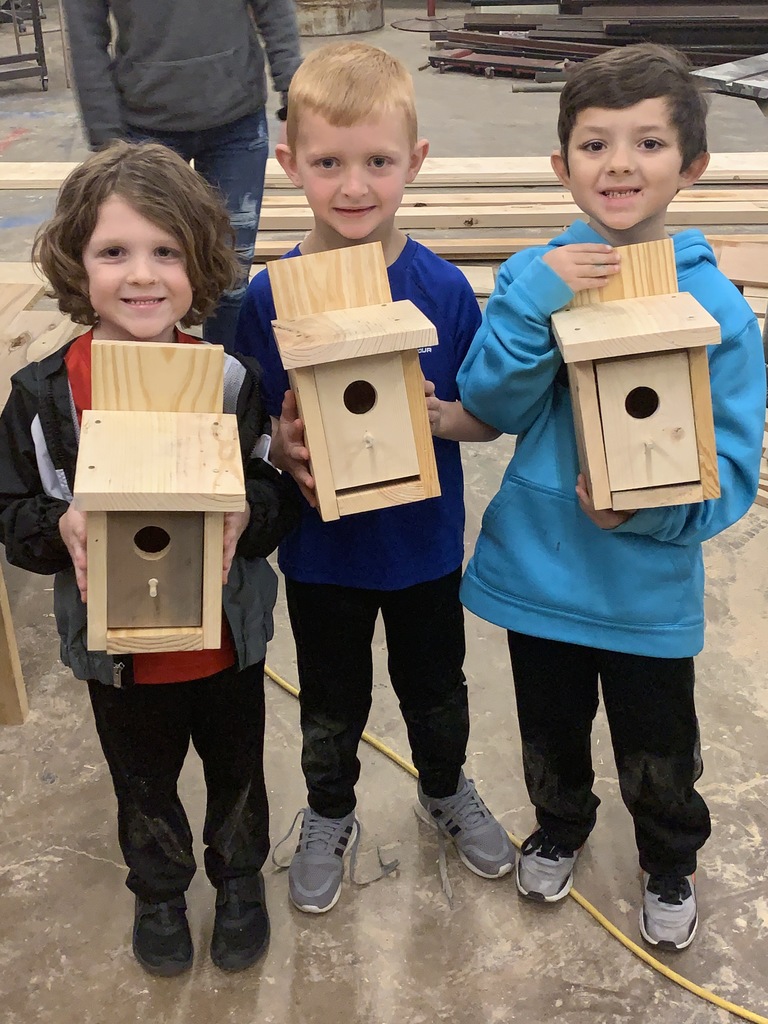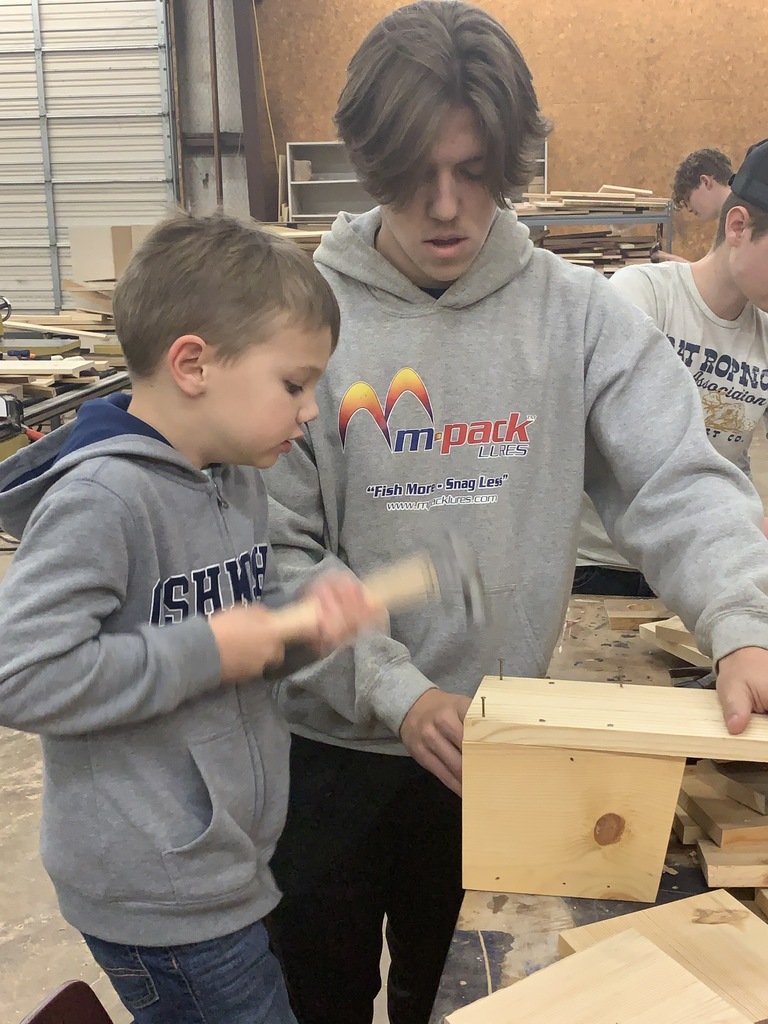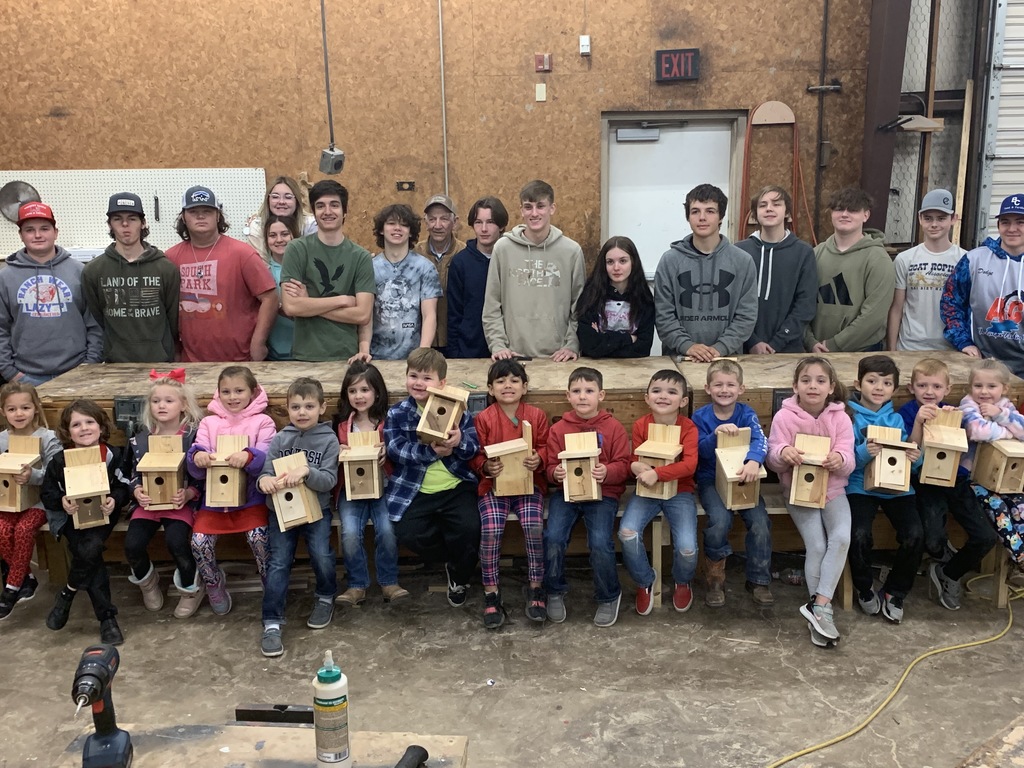 Alba-Golden ISD will be closed Thursday, Feb. 3, and Friday, Feb. 4. due to inclement weather. Although the certainty of weather impact is unknown 100% at this point, we do not want a situation where students and staff are at school Thursday when conditions worsen during the day. An unexpected early release sometimes results in children getting sent home to empty houses which is never the best situation. Looking at forecasted temperatures, it does not appear temperatures will get above freezing by Friday morning as well. Because AGISD has not missed any school due to COVID or any other reasons this school year, we have extra instructional minutes available in our school calendar. Two days missed for bad weather will not have to be made-up. We believe parents appreciate the advanced notice as they make child care arrangements for both days instead of day-by-day. Please stay safe as that is our main priority. Athletic games affected will be announced on our AGISD Athletics Facebook page as well as our district website. Dr. Cole McClendon Superintendent

We are aware that there is a chance for winter weather this week. We will be closely monitoring the situation and will announce any delays or closures, if needed, through the school all-call system, the AGISD website, and through Facebook.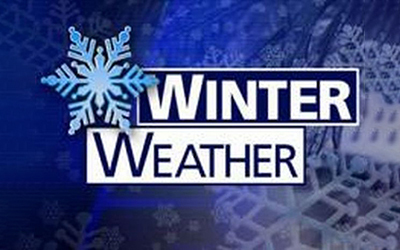 Just a reminder to our parents of UIL students that we encourage all participants to please attend Monday night's school board meeting, in the cafeteria at 6:00 pm, so that we may honor them for their hard work on our UIL competition. We will take a group picture, with the trophy, for all students who are present at 5:45 in the cafeteria. This way, all students and families will be dismissed as soon as their recognition is finished. Thank you for your participation!


Parents! We need your help! Please help us stop the spread by keeping your child at home if he/she is sick. If your child is or has been running a fever of 100.0 or over, they must remain at home until they are fever free for at least 24hrs without Tylenol or Advil. Due to the increase in Covid cases, children who are sick need to stay at home until they are better. If your child has a headache, is coughing, has a fever or other Covid symptoms, please do not send them to school until they are symptom free. We invite you to contact your campus nurse if you have questions. Thank you for your help in keeping our students healthy!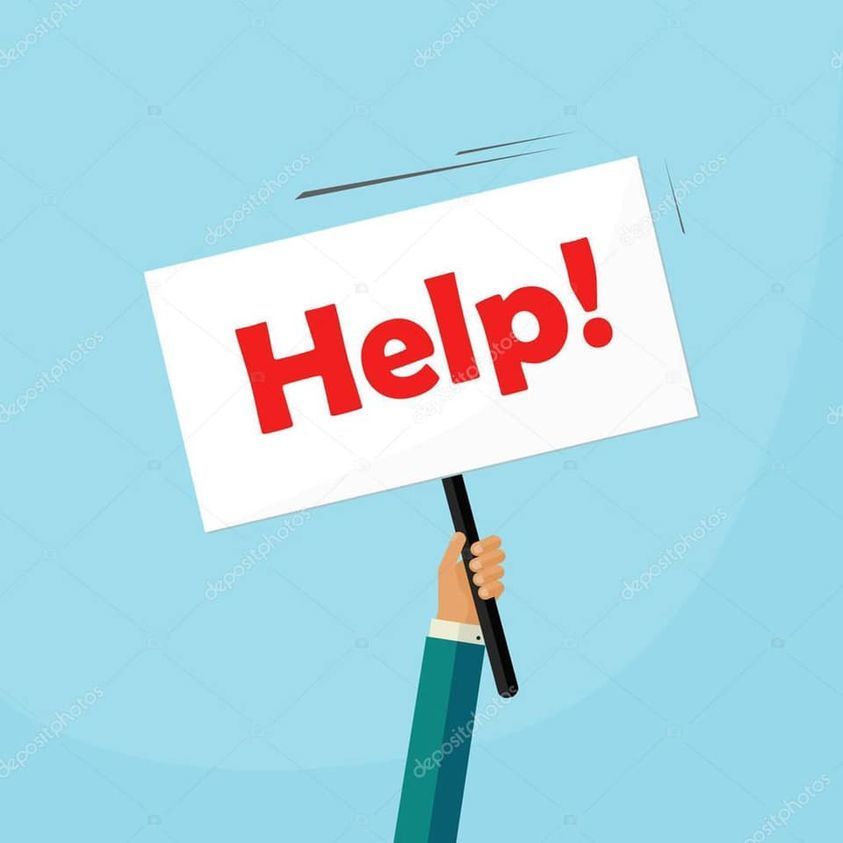 We are pleased to announce the approval of an ECF (Emergency Connectivity Fund) Grant that our technology department applied for in the fall. This grant will supply funding for 100 Chromebooks for student usage. This accomplishes our district goal of 1:1 devices (meaning 1 device per 1 student) and helps us be better prepared for collecting student data, completing daily tasks in the classroom, and having extra availability for state testing, etc. What a blessing this is for our students and staff! A big thanks to Mr. Scott, Technology Director, for seeking out this opportunity and for fulfilling the necessary requirements to get us approved.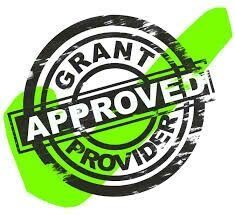 January 19, 2022 is the first day to file an application for a place on the ballot for AGISD School Board election on May 7, 2022. Applications can be obtained from Marcie Wood in the AGISD Administration Building. The deadline to file your application is February 18, 2022 by 5:00 p.m. There will be two places up for election on the board. Those are currently held by Trustees Dwayne Thompson and Chad Dailey.

"Cherry the Elf" showed up to 1st grade today to share in a little story time!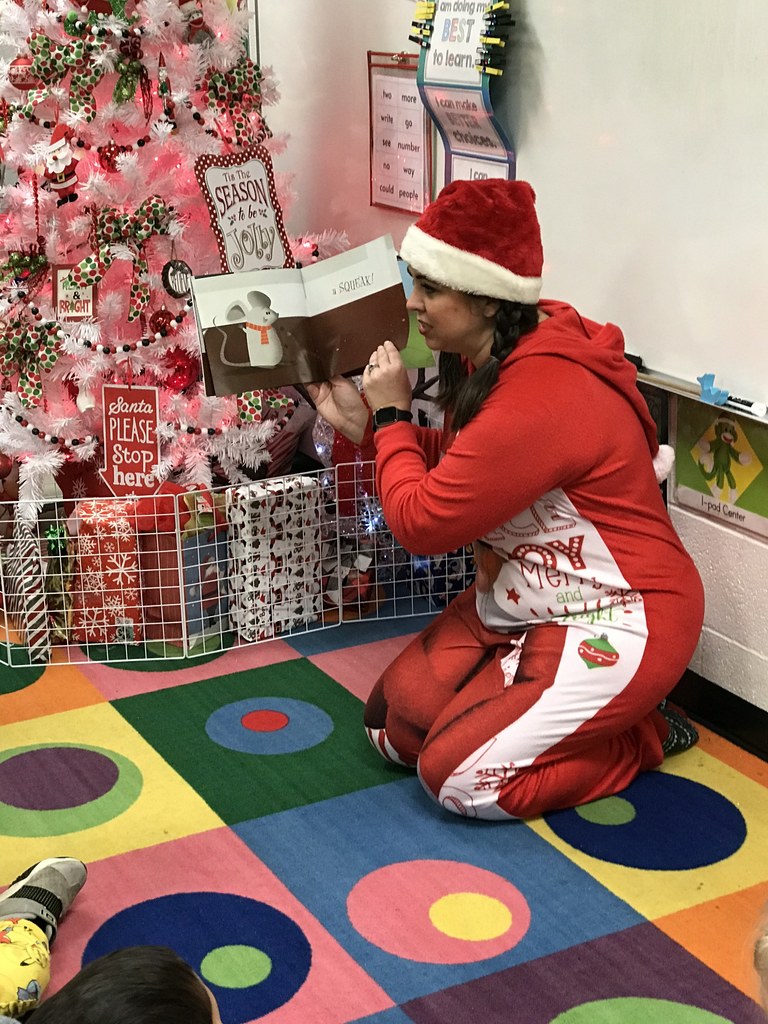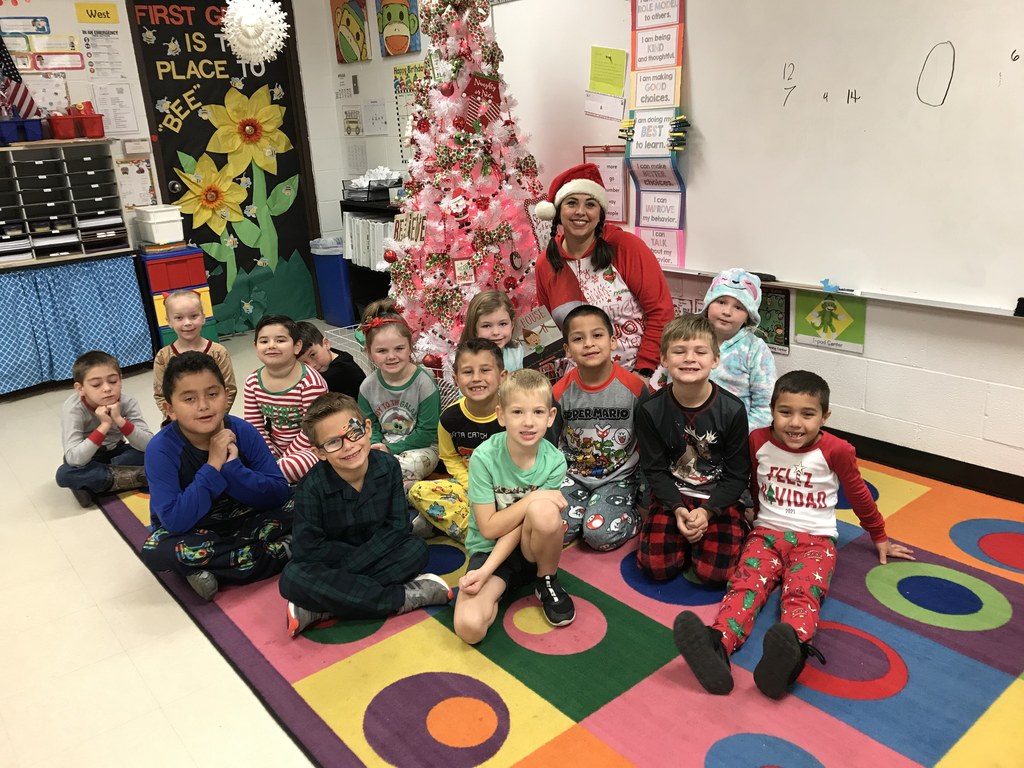 Bus Update for December 14th. If your student rides bus 4 in the afternoon, it will now leave at the scheduled time.

Just a reminder of our early release day this Friday!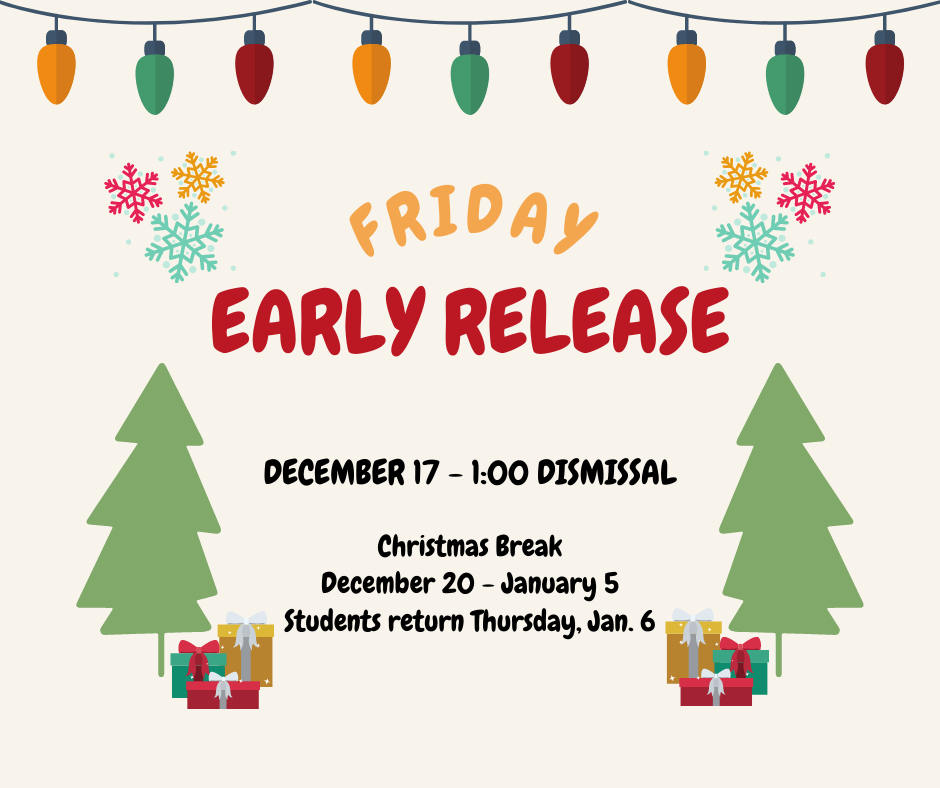 Some of you will be pleased to know that this should (HOPEFULLY!) be the last bus update until the Christmas break. Please pay careful attention! This is also a good time to remind you that we are hiring bus drivers if you or anyone you know is qualified, interested, and available. Please contact Mrs. Jamie Lennon at the AGISD Administration Office to apply!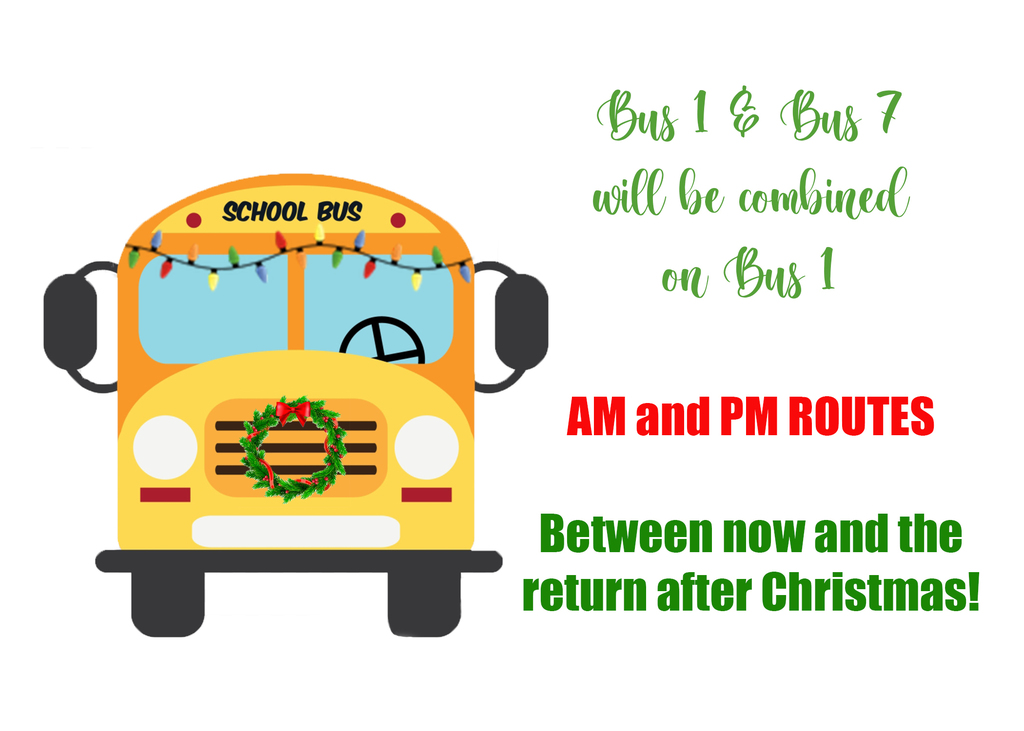 Alba-Golden is pleased to announce that our school has enrolled in STOPit. STOPit is a technology platform that helps to deter and mitigate bullying, cyber abuse, and other inappropriate behaviors. Our aim with STOPit is to keep our students safe and cultivate a kind and respectful school climate, online and off. STOPit is a tool that works by empowering students to protect themselves and stand up for their peers online. Students now have access to the STOPit mobile app which has two features: "Report" can be used to anonymously report incidents to school contacts. "Messenger" can be used to engage in anonymous two-way communication with school contacts. Please contact your campus administrator if you have questions.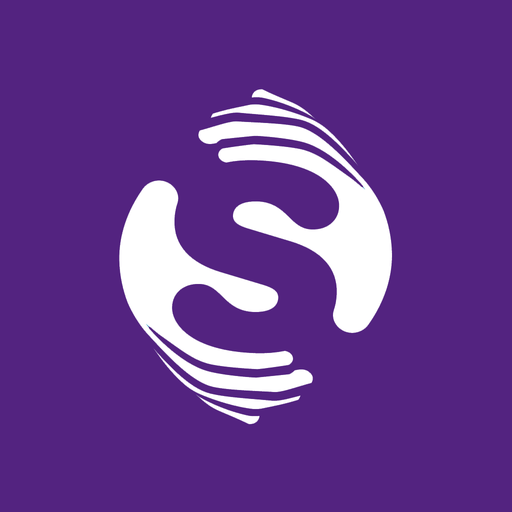 Bus Update: Week of Nov. 29th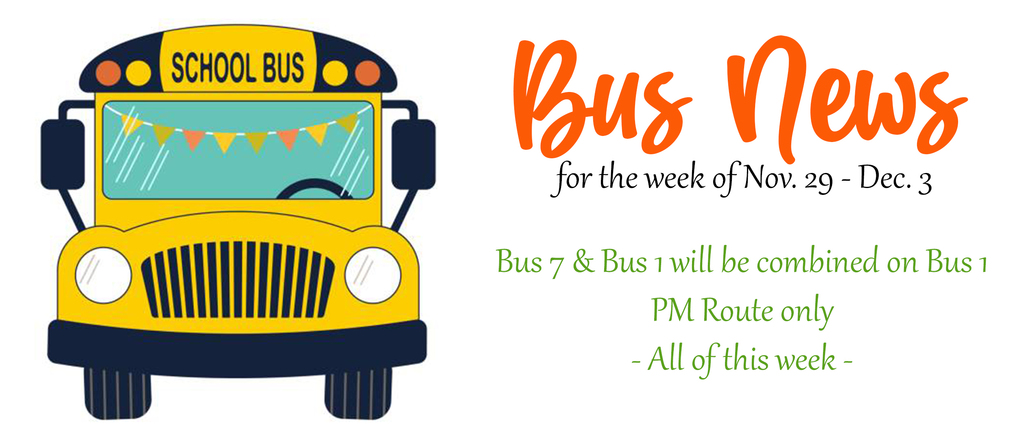 Bus Update for November 19th.