We invite all students and staff in Grades PK-12 to wear BLUE on Thursday as we wish our Varsity Girls the best in first-round playoff action! Bi-district championship vs. Rivercrest at Sulphur Springs HS, 7:30 p.m., Thursday night! Go Lady Panthers!

Thanks to Texas Farm Credit, represented by Mr. Dustin McClendon and Mr. Kody Cox, for donating $10,000 to Alba-Golden FFA for the repurchase of equipment lost in a fire at our project center over the holidays. We appreciate their support to help our Agricultural Science program!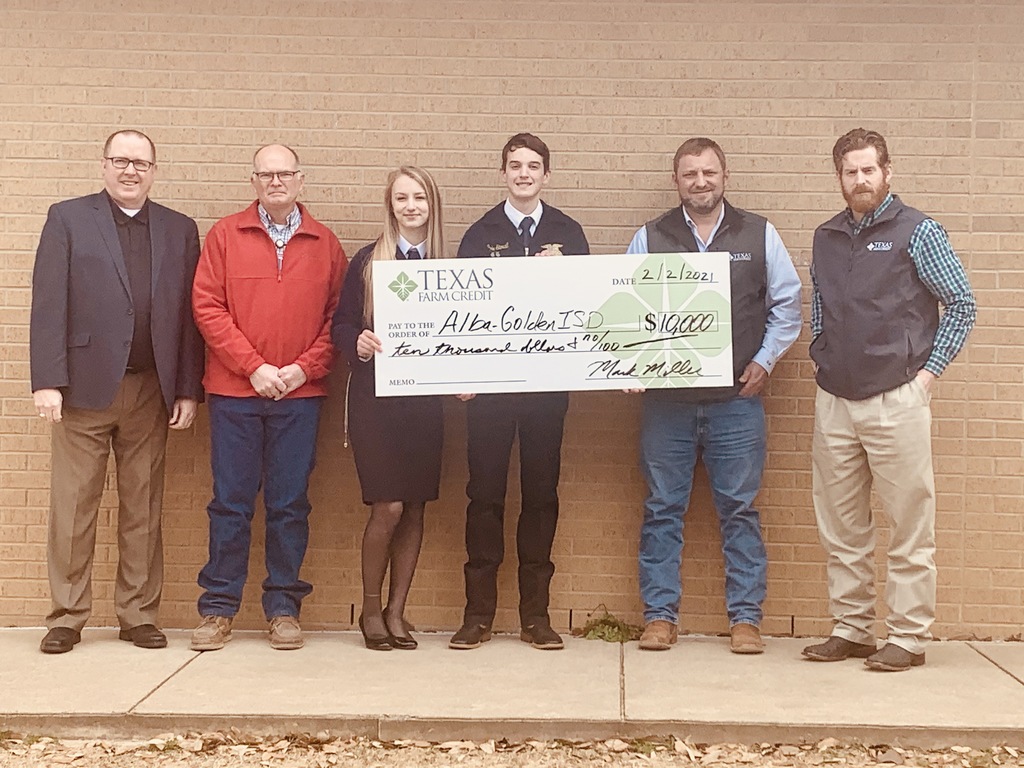 The Alba-Golden JH Academic Quiz team completed their 2021 challenge in 3rd place! This is their first year to compete in the Academic Rodeo, and they did a wonderful job! We look forward to great things ahead! We are A-G! 🐾

Our middle school Academic Quiz team has won Round 2 of their Academic Rodeo, sponsored by the East Texas State Fair Association. Academic Challenge Quiz is a fast paced (face to face and rapid fire) quiz bowl. Questions can be from Current Events, Literature, Fine Arts, Geography, History and Social Science, Language and Vocabulary, Math, Potpourri, and Science. They even ask questions over the competing school districts' school history and local history. Mrs. Alicia Stewart is the academic coach, and participants are Braden Rankin, Olivia Morrison, Collin Nichols, Tristan Leddy, Irelyn Stone, and Isaac Hartin. Congratulations to each of you - and good luck in your finals round next Friday, January 29th.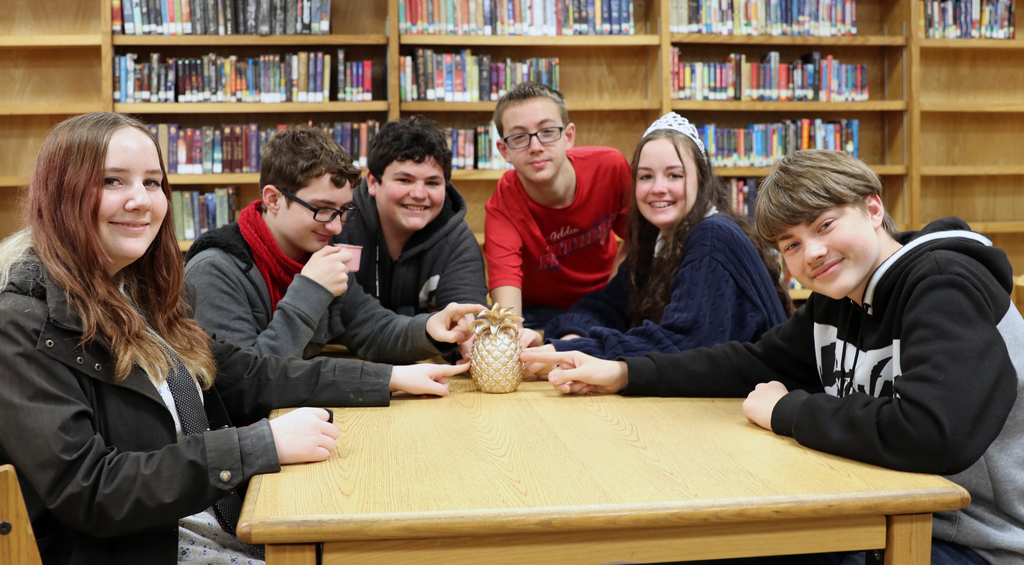 In order to ensure the safety of students and staff, AGISD will be closed tomorrow (Monday). Even if roads are drivable, there is the potential of overnight freezing. Also, many of our employees drive in from the East or South which include areas having more issues. The school board meeting on Monday night will remain scheduled at 6:00 p.m. Stay safe and warm, Panthers! Dr. Cole McClendon, Superintendent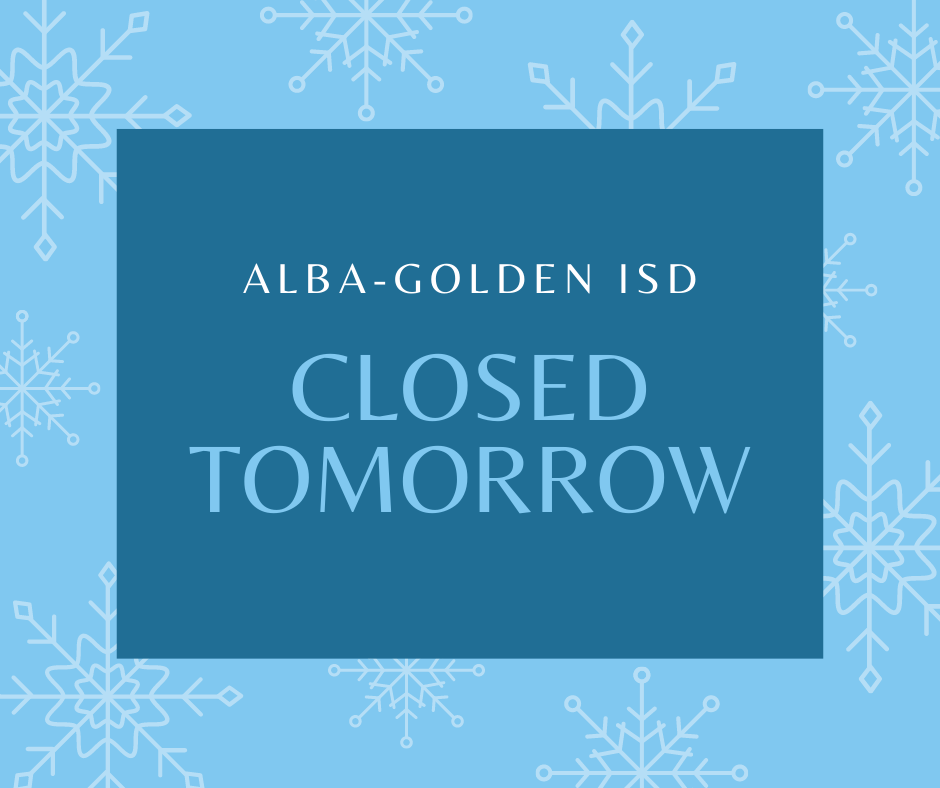 Thank you to these individuals that serve on our local school board by giving their time and guidance on behalf of the community. We are blessed to have very dedicated individuals that have the best interests of our students in mind. Please say a special "THANKS for your service" to them the next time you see them. Jason Stovall, President Mike Ragsdale, Vice-President Dwayne Thompson, Secretary Chad Dailey, Trustee Grant Sadler, Trustee Brad Lennon, Trustee Randall Cole, Trustee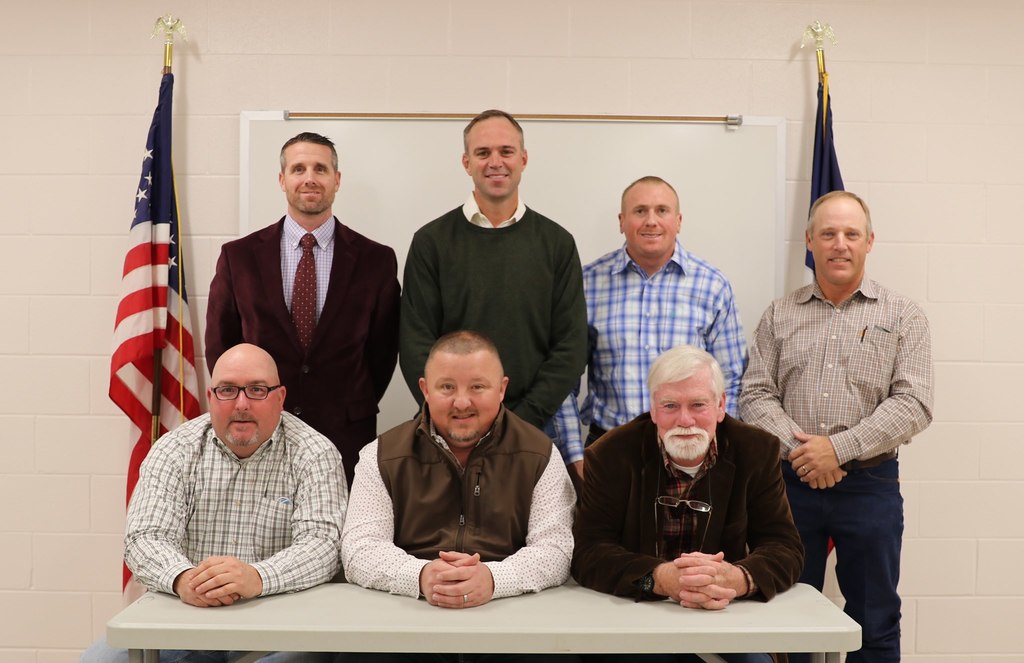 1st graders have had some Christmas fun making elf traps. Oh the joy that came today when they discovered elves - trapped!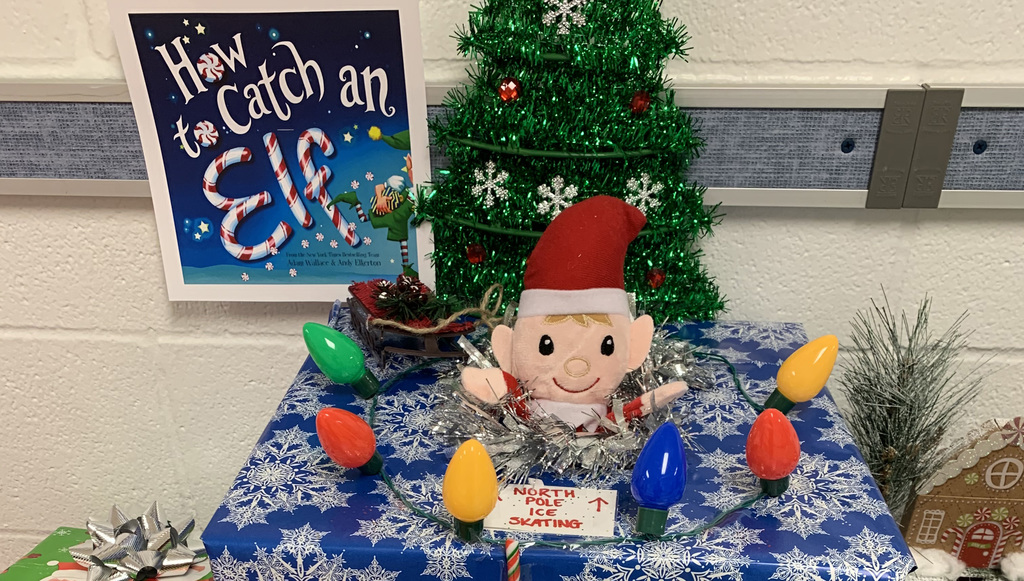 We are looking for part-time cafeteria help. Please contact Jamie Lennon at
lennonj@agisd.org
to apply.

Notice of Public Meeting To discuss Alba-Golden Independent School District's State Financial Accountability Rating The Alba-Golden Independent School District will hold a public meeting on December 14, 2020, at 6:00 p.m. in the secondary distance learning room, located at 1373 CR 2377, Alba, Texas. The purpose of this meeting is to discuss the District's 2019-2020 rating on the state's financial accountability system. The District received a superior rating.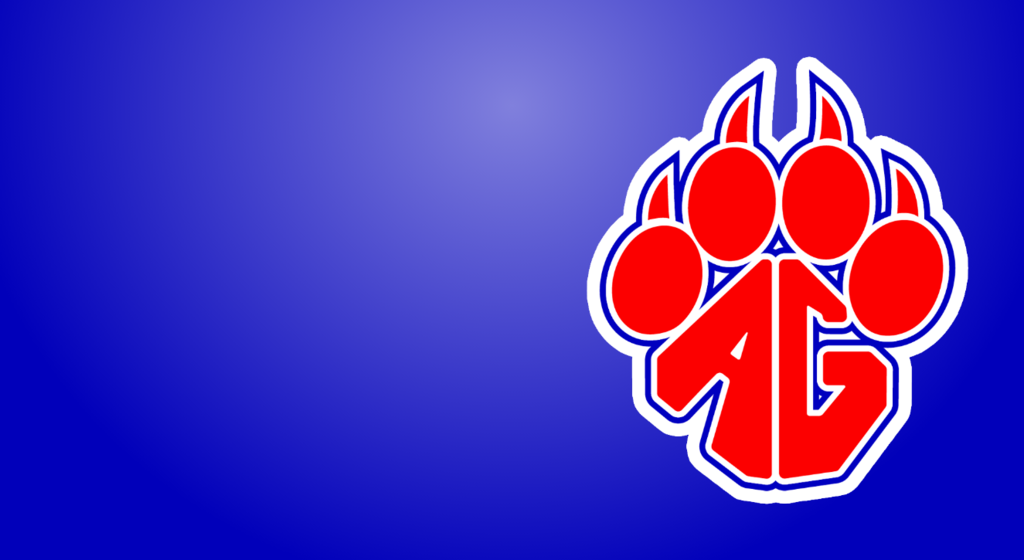 Just a reminder!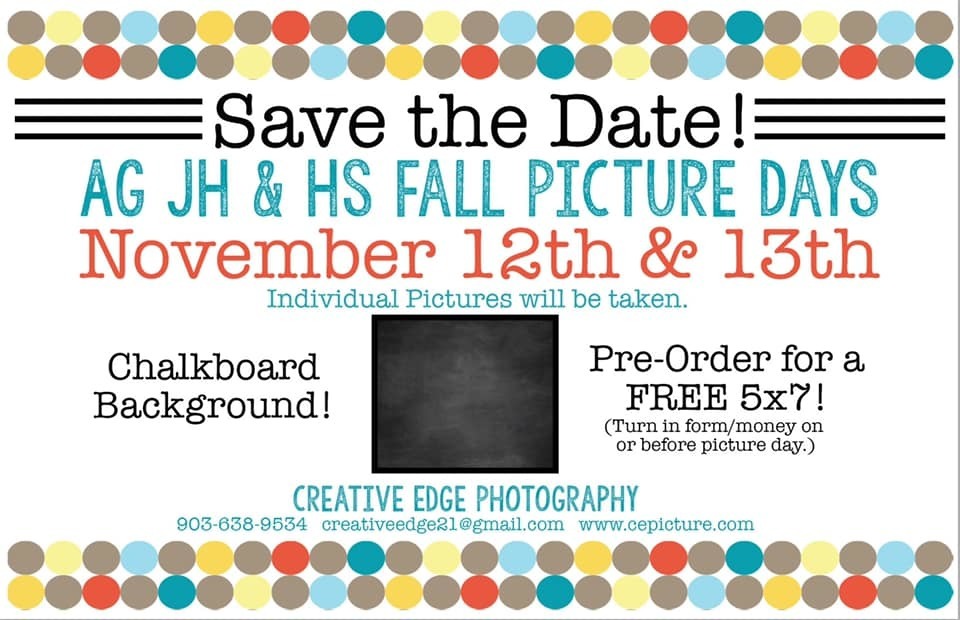 Elementary School Picture Days

A reminder that Tuesday, November 3rd is a student holiday. Alba-Golden will be hosting Texas's largest in-person Leadership Development Event contest day.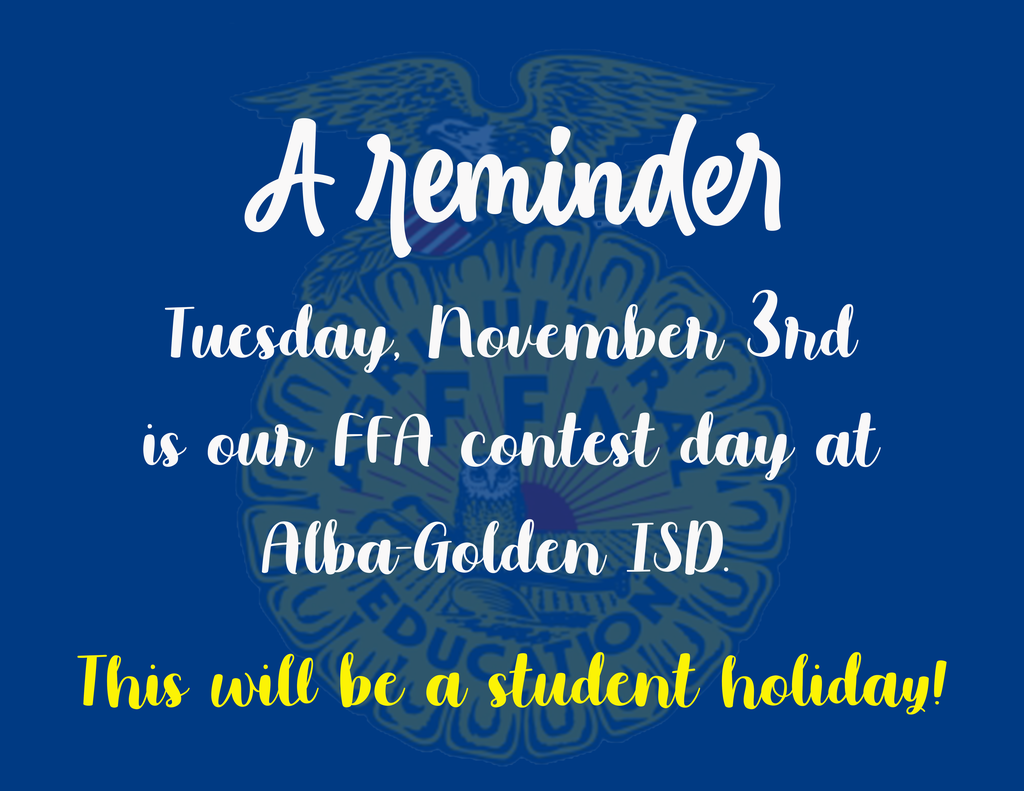 Come support your Lady Panthers! vs. James Bowie Thursday night, Oct. 29th, 6:00 pm at Union Grove High School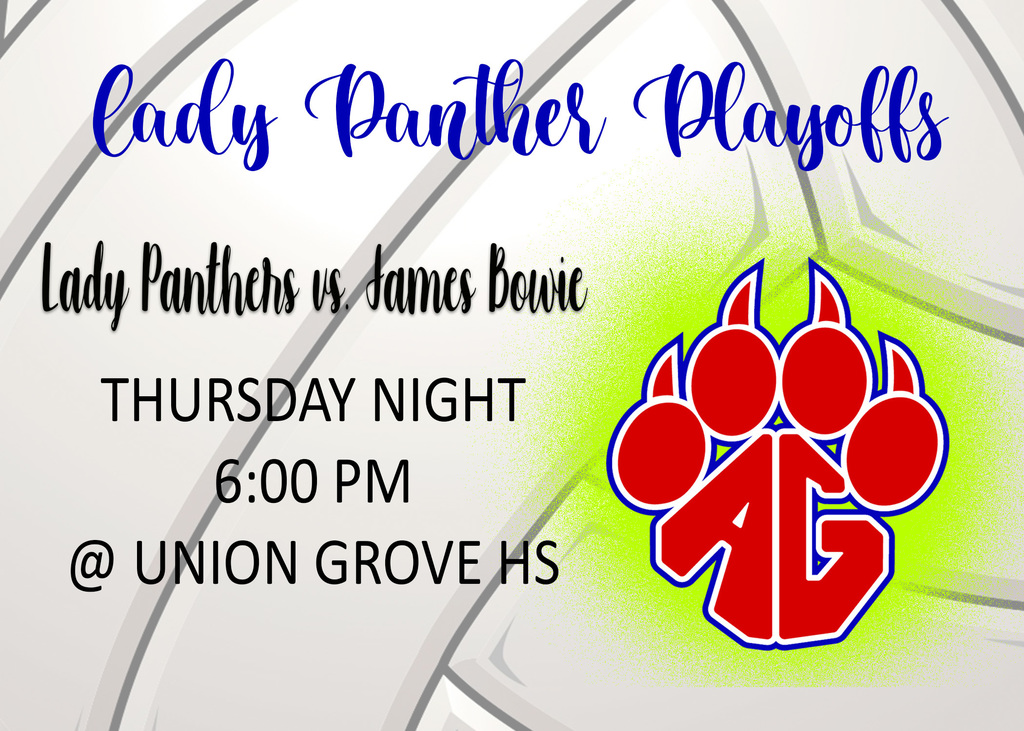 Nominations are now open for our inaugural class to be inducted into our newly formed Alba-Golden ISD Hall of Honor. Please help spread the word. Do you know an Individual who has made significant contributions to the success of AGISD? Applications will be reviewed by a selection committee and deserving honorees will be recognized at a public event. If the honoree is deceased, family members can accept the honor on their behalf. An application may be obtained through the central office. You will need to describe the accomplishments of the nominee and how they have played a positive role in AGISD. Applications are due December 11th.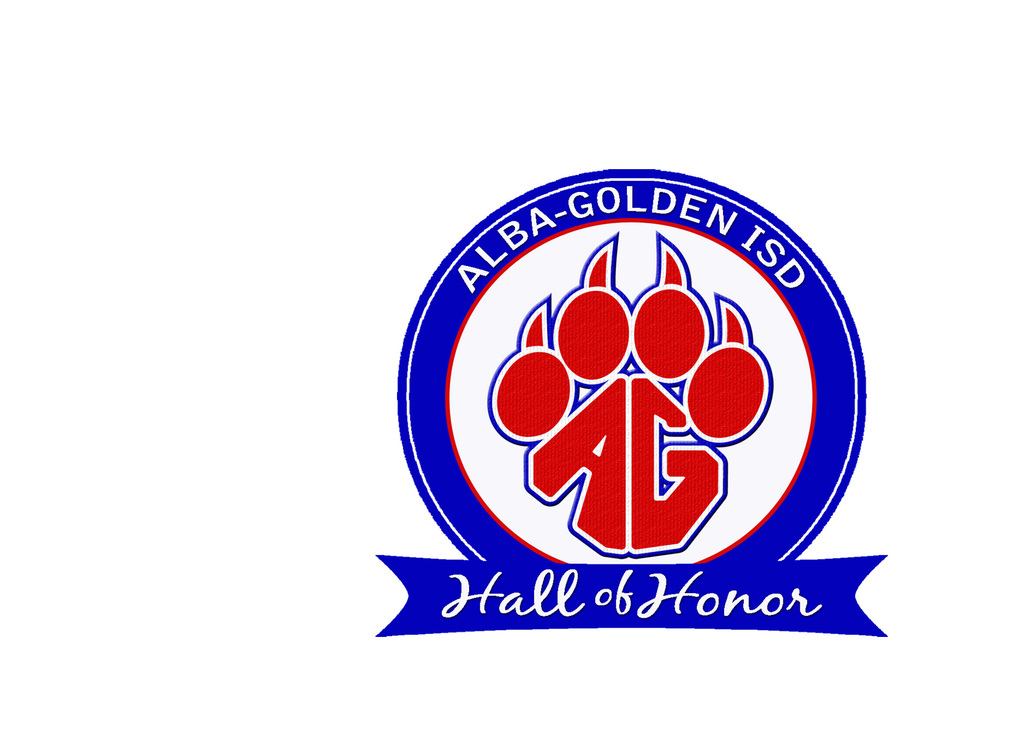 Friday, October 16, on the square in Alba, Cottonwood Assembly of God, USDA program Farm to Communities, and other local churches will be distributing food products to ANYONE and EVERYONE in the community that shows up to get it. Pass out time is around 11:00 am, and there should be enough food products to distribute to 400-500 families.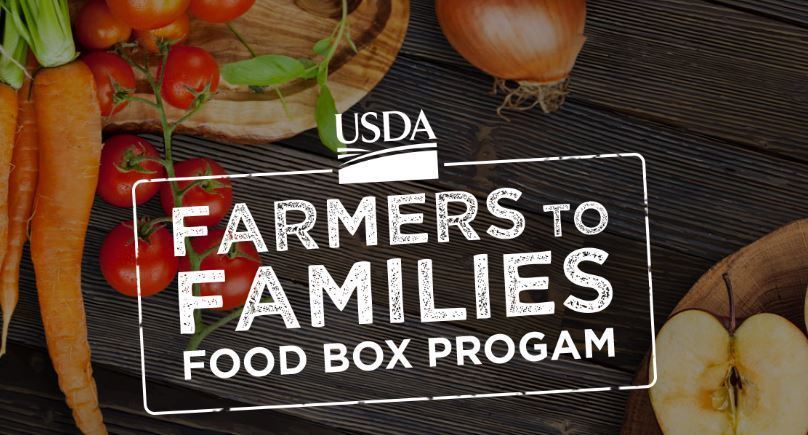 A reminder regarding this Friday.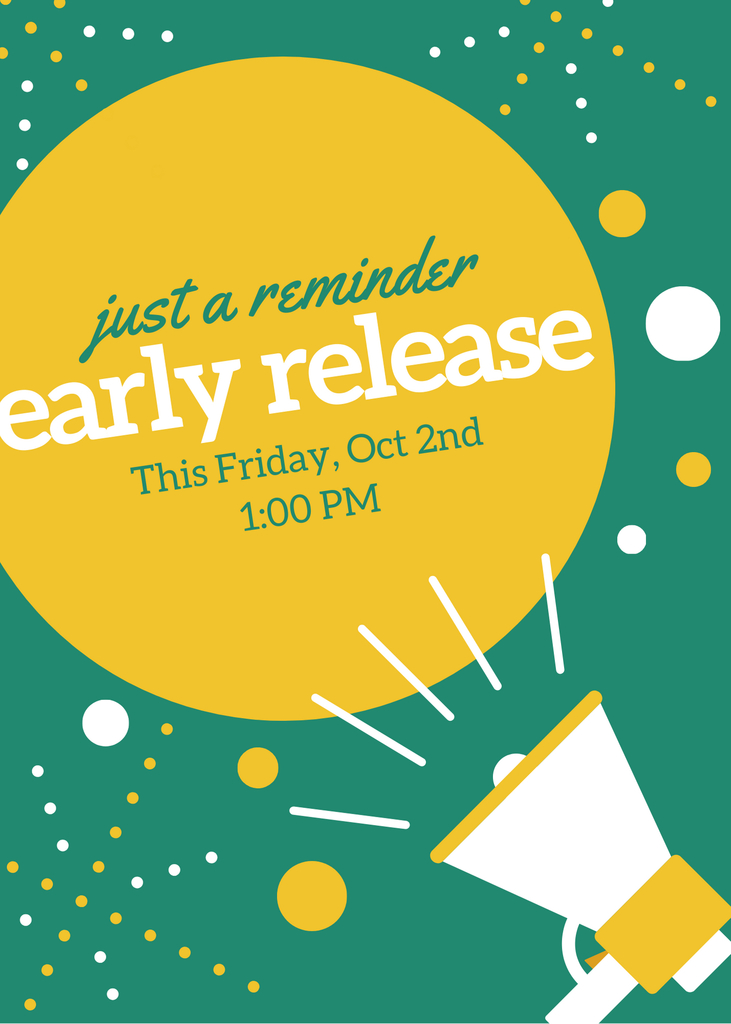 When a student is required to go into quarantine, they will be asked to stay home from school (and preferably any public places) for 14 days. While at home, students need to check in everyday with every class through Google Classroom. They are required to check in by completing the Bell Ringer (they have been doing this in class everyday already). They are still responsible for assignments sent in their Google Classroom. Should teachers be able to do so, they may be asked to "attend" class through Google Meet. Once students have completed their quarantine with no symptoms, they may return to campus and must see the Nurse to be screened before going to class.

Just a reminder that if you have students who are remote learners, you are still eligible for school meals. If you would like to receive meals, please contact Laura Reid, Food Services Director, at
reidl@agisd.org
before noon on Fridays for the next week's pick-up. Pick-ups are Wednesdays 8:30 - 10:30 am at the cafeteria.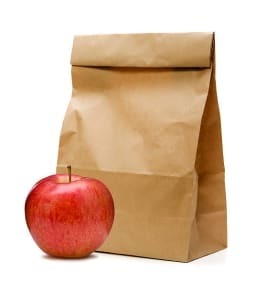 We are aware of the multiple notification problem through Parent Portal. The service center is working to resolve the issue. Thank you for your patience during this time.

If you have questions, please contact your campus secretary.