AGISD will be closed Wednesday (2/1) and have a 10:00 AM start on Thursday (2/2). On Thursday, teachers will report at 9:30 AM will buses will run at 9:00 AM. Thursday's JH games vs Cumby have been cancelled. Stay safe, Panthers!

AGISD is canceling school for Tuesday, January 31. Enjoy the snow day and stay safe!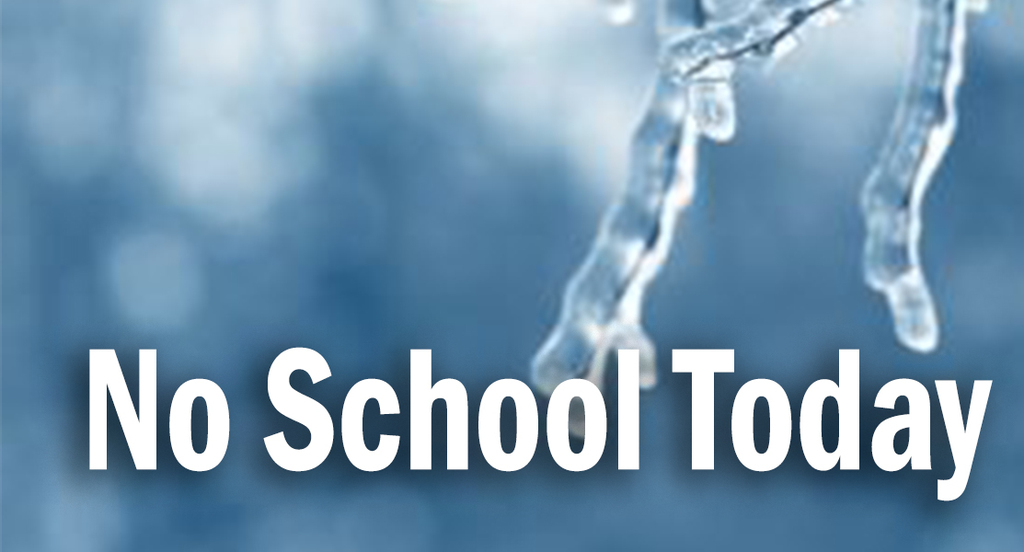 AGISD will have a 10 AM start tomorrow, 1/31. Teachers will report at 9:30 AM. We will continue to monitor weather and roads overnight and any changes will be announced as promptly as possible.

Due to low temperatures and continued precipitation in the forecast today (Jan. 30), Alba-Golden ISD will have early release at 2:00 pm in order to allow our buses to run safely. All afternoon and evening extra-curricular activities have been cancelled.

January is School Board Appreciation month and our Board was recognized at tonight's meeting. Our theme this year was "The AGISD School Board is Groovy!" Thank you to the Secondary art students for decorating the board room and to both our High School culinary students and AG Elementary students for providing the board members with gifts, delivered by AG Elementary student volunteers. #WeAreAG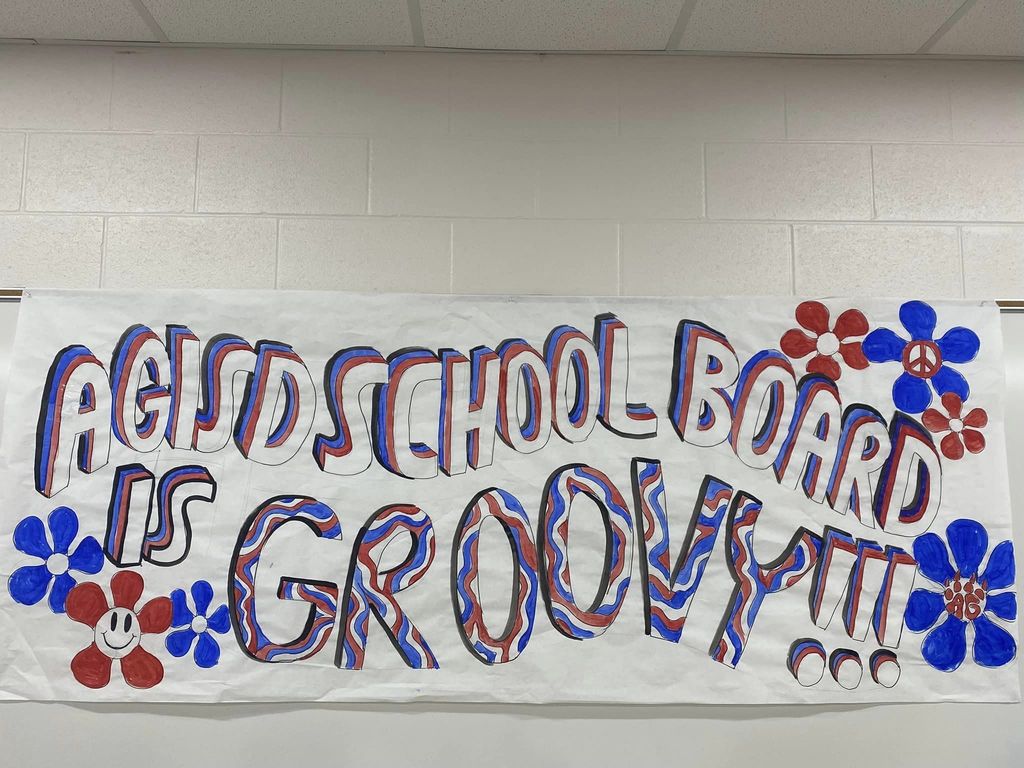 As we round out this first semester of the year, we would like to remind our parents and guardians that Skyward Family Access is available to you. We challenge you to please utilize this great program as a way of keeping track of your student(s). In your Skyward app (or online), you may track grades, absences, and discipline (to name a few). AGISD also uses Skyward as a means of sending home important messages! If you are not familiar with how to use Skyward to your benefit, please check out our helpful information at
www.agisd.com/skyward
. If you need assistance knowing your parent/guardian login information, please email
rolens@agisd.org
.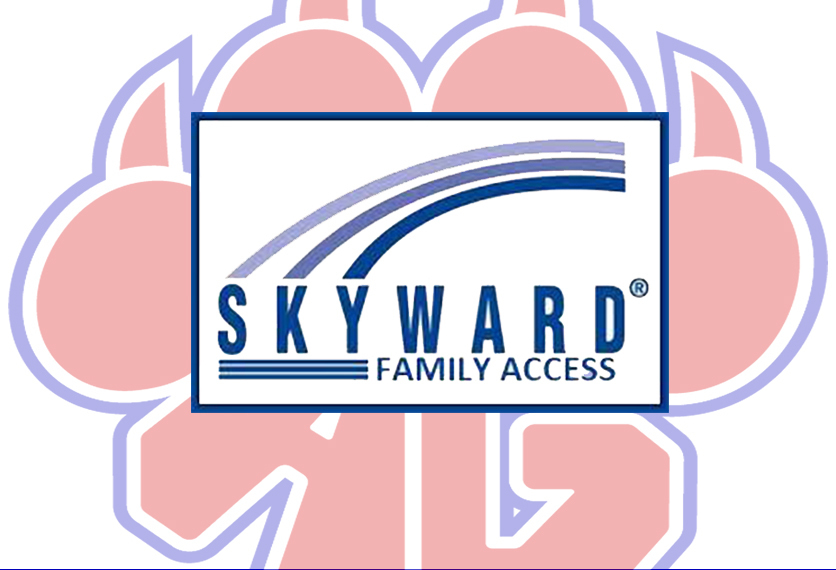 AGISD celebrated a combined 53 years of service from three outstanding individuals who are retiring in December 2022. Brenda Kelley, Business Director, has served the district for 22 years, while Tracy Clark, Accounts Payable, gave 25 years of service. Mr. Ron Davis spent the last 6 years investing in our students in the Ag Science classroom - teaching valuable skills related to wood working. Alba-Golden ISD is better today because of the contribution that these three have made. Though it is a loss for us, we could not wish them anything but the best in their days ahead! May retirement bring you rest, joy, and happiness! Thank you for your service!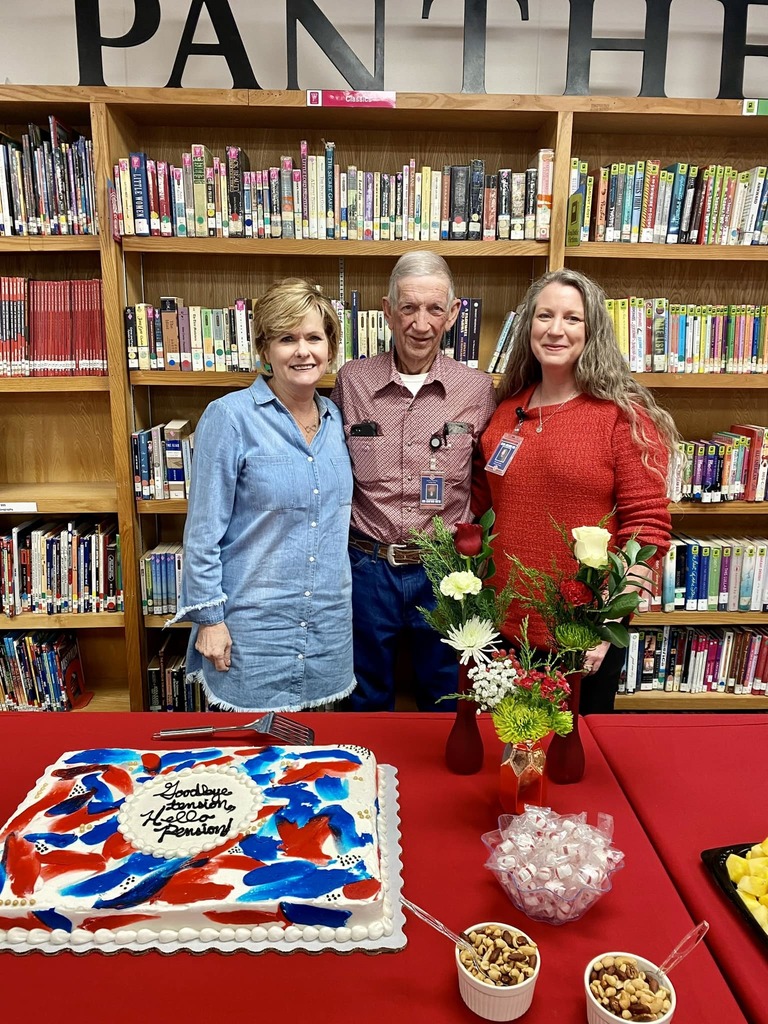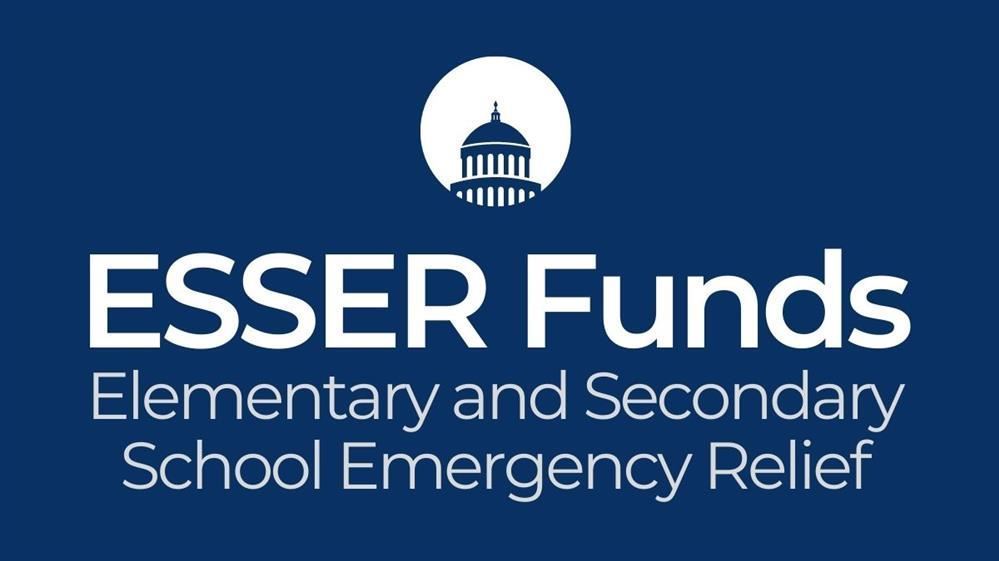 Our elementary UIL students traveled to North Hopkins ISD yesterday to compete in the annual UIL competition. We competed against Cooper ISD, Fruitvale ISD, Como-Pickton ISD, Cumby ISD and North Hopkins ISD. The UIL competition consists of contests in both academics and fine arts. Our students have been studying and working very hard to excel in the competition! We are proud to announce that we are BACK TO BACK CHAMPIONS!!! Our students and coaches walked away in FIRST PLACE overall with a 180 point lead over Como-Pickton ISD, who scored 362 points. Cooper ISD came in third place with 330 points. #WeAreAG **We will be posting pictures and individual student results soon!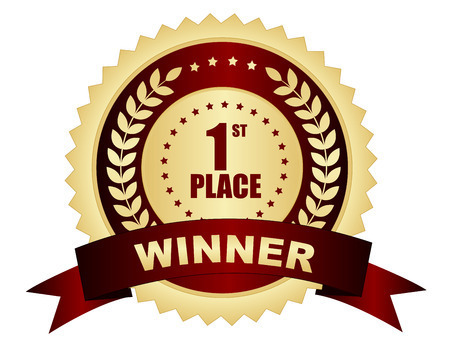 Just a reminder...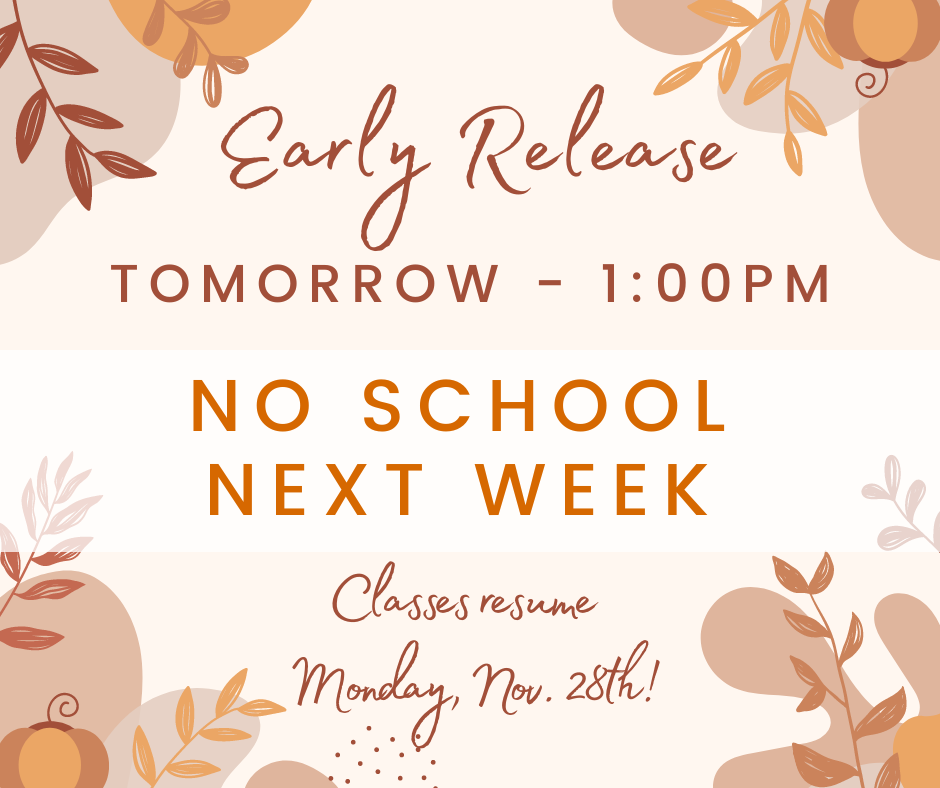 Alba-Golden ISD is looking for a Payroll/HR Specialist. If you or anyone you know is interested in this position, please apply at
www.agisd.com/joinourteam
!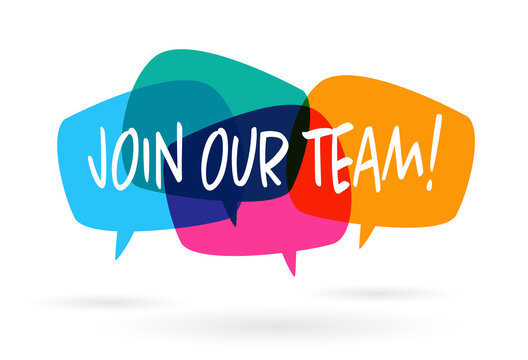 Reports cards for the 1st grading period have been posted. To find your child's report card, you may login to your Skyward Family Access (either via computer or mobile device). Open the Portfolio folder (photo 1). There you will find the download for the report card of the 1st Nine Weeks (photo 2).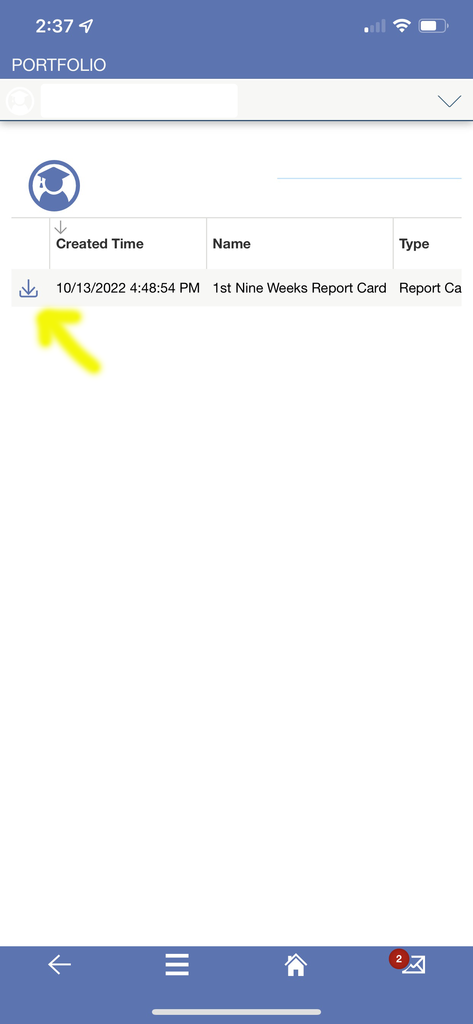 Save these dates for 2022-2023 school picture days!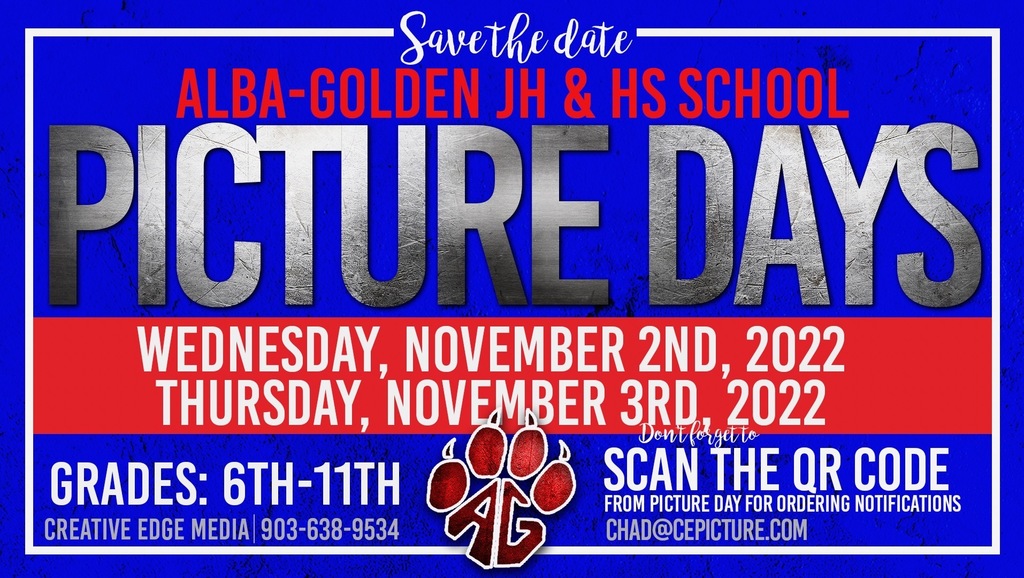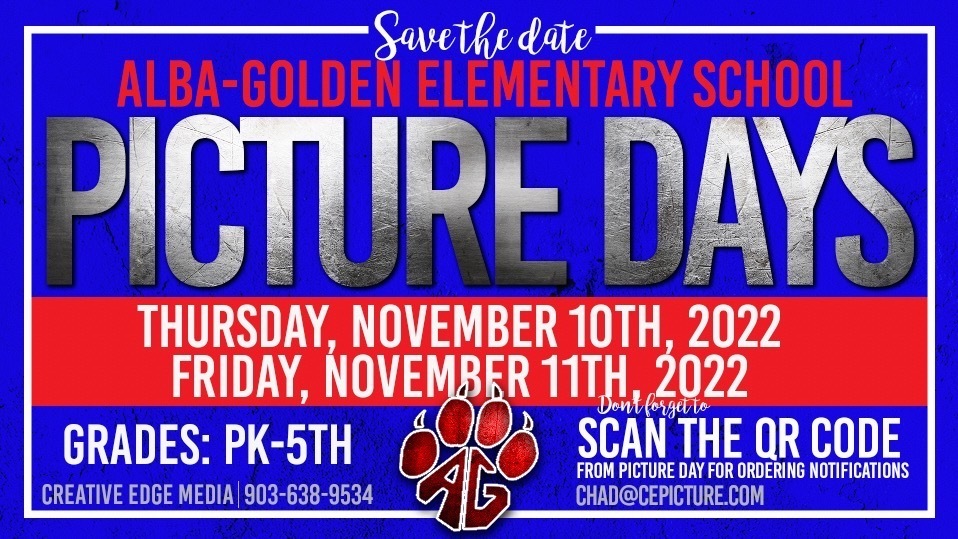 We would like to invite everyone to join us this Thursday, September 22, for a free webinar, open to parents and school staff. Parents want to keep their kids safe from dangers online but knowing what to do can be hard. In this session, learn what every parent needs to know to keep their kids safe BEFORE something bad happens. The webinar will be offered in Spanish at 5:30 p.m. and in English at 6:30 p.m.

A BIG Thank You to our parents who jumped out first thing to fill out their Skyward Family Access registration forms for Returning Students in 2022! This day has not gone without some glitches, but overall it has been a success! We would like to address some of our most popular requests and questions that came about today: 🐾 If you have not received an email from Alba-Golden Skyward, please check your spam filter! Some emails are getting stopped there. If you do not find it in your spam filter, please call us during school hours (8:00-4:00) so that we can regenerate your email. Please call Stacy Rolen at (903) 768-2472 X1109 or your campus secretary. 🐾 At this time, Alba-Golden ISD does not offer the Skyward app. It will be coming soon - but it is not meant for registering students (which is our main focus at this time). 🐾 Returning Student Registration may be done on any device that offers the internet (computer, tablet, or phone) using your web browser. For those families that do not have the internet at home, we will be available on Monday and Tuesday, August 1st & 2nd, in the AGISD cafeteria - from 8:00-9:00am and from 5:00-7:00pm - to assist you in person. It will still have to be accomplished online, but we will have devices and internet service available for you. Thank you all for your patience and flexibility as we navigate this new path. We are excited for the great things it will bring to our district! If you have further questions, please call (903) 768-2472 X1109.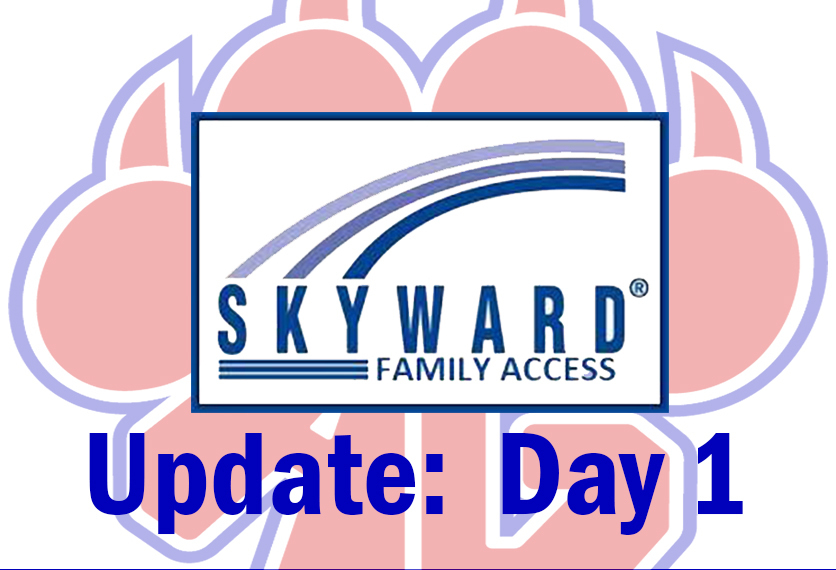 Hello A-G families and friends! We just wanted to give you a little heads up of a change that is coming to our district. Beginning the 2022-2023 school year, we will be using a different student information system. What you have known as the "Ascender Parent Portal" will now be replaced by "Skyward Family Access". As always, change can bring a challenge - BUT - Skyward is proving to be MUCH more user friendly, and we will be here to get you through it! We need EVERY family to be looking for an email coming your way. You should receive it THIS WEEK! Please follow the link in your email to get your student(s) registered for the new year. It will be essential that your student is registered online before they will be registered in a teacher's class or given a schedule for the 2022-2023 school year. If you do not receive an email this week (July 25-28), please contact your child's campus secretary on Monday, August 1st, at (903) 768-2472 to be sure that we have your email on file. Thank you for your assistance!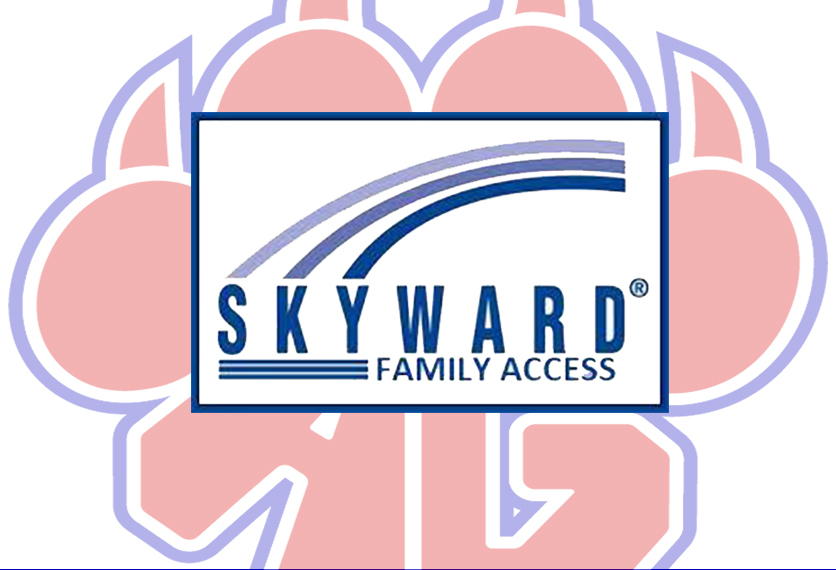 AGISD welcomes Mr. Chad Hodges to the district as Secondary Assistant Principal. Mr. Hodges is coming to AG Secondary from Stephenville High School where he taught economics and was a part of the coaching staff that led their team to win the 2021 Class 4A Division 1 State Championship. Mr. Hodges is no stranger to East Texas. His teaching and coaching career includes stops at Royse City ISD, Willis ISD, Lindale ISD and Denton ISD. Mr. Hodges's experiences include being CTE Department Head at Denton Baswell High School and being named as a Fellowship of Christian Athletes Huddle Coach of the Year. Mr. Hodges is a graduate of Tarleton State University and received his masters from Stephen F. Austin University. He and his wife, Teri, have two children and are very excited to be returning to East Texas this summer. Welcome to the AG Panther Family, Mr. Hodges! Congratulations are also in order to Mrs. Shelby Keller who was named Secondary Assistant Principal at tonight's Board Meeting. Mrs. Keller replaces Mrs. Brittany Hall who was recently promoted to Secondary Principal. Mrs. Keller has been serving as AG Secondary's Response to Intervention (RTI) Coordinator, ESL Coordinator, GT Coordinator, ELA Intervention Teacher and CTE Teacher. Prior to joining the staff at AG Secondary, Mrs. Keller was a teacher in Mineola ISD, Nacogdoches ISD and Bryan ISD. Mrs. Keller is a graduate of Texas A&M University and received her masters from the University of Texas at Tyler. Mrs. Keller is an AGISD alumni and lives in the district with her husband, Grant, and their young daughter. Congratulations, Mrs. Keller!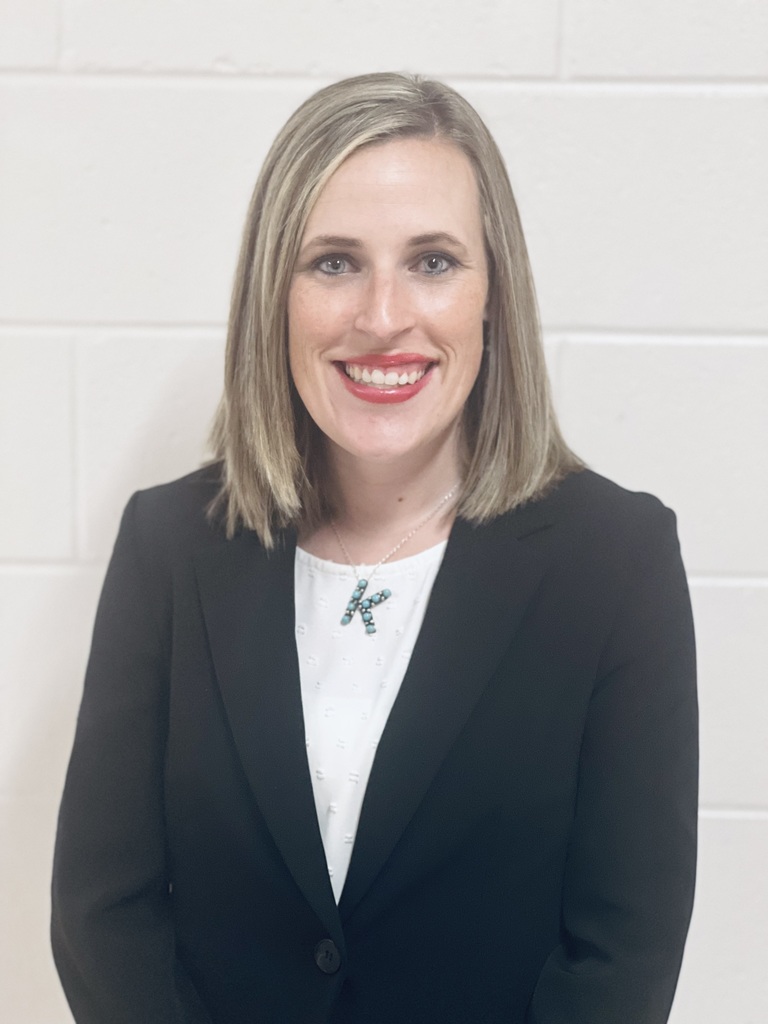 Alba-Golden ISD is pleased to announce the hiring of Mr. Chris Massey for Elementary Principal. Mr. Massey is coming to AGISD from Mabank ISD where he has been the Assistant Principal at Lakeview Elementary for the past seven years. Prior to that role, Mr. Massey was an Assistant Principal at Yantis Elementary in Yantis ISD. He is a former elementary teacher with experience teaching third, fourth and fifth grades in Terrell ISD and Palestine ISD. "Mr. Massey comes to AGISD with years of valuable experience as an elementary teacher and administrator," said Mrs. Macie Thompson, incoming AGISD Superintendent. "He blew us away in his interview and we know he will be a fantastic leader for our teachers, staff and students. We are very excited to have him join the AGISD family and to introduce him to our staff and community." Mr. Massey is a graduate of Texas A&M University at Commerce and received his masters from Lamar University. He lives in Canton with his wife, Candace, an elementary counselor, and his two daughters. Congratulations, Mr. Massey! We are also excited to congratulate Mrs. Tracy Browning (not pictured) who was named Elementary Assistant Principal at tonight's Board Meeting. Mrs. Browning is a familiar face around AG Elementary where she has been the Response to Intervention (RTI) Coordinator and teacher for the past five years as well as served in many leadership roles on the campus. Before coming to AGISD, Mrs. Browning was a diagnostician in Grand Saline ISD and Edgewood ISD. She began her career in education as a teacher in Grand Saline ISD. Mrs. Browning is a graduate of the University of Texas at Tyler and received her masters from Midwestern State University. Mrs. Browning lives in Mineola with her son and daughter who is a recent AGHS graduate. Congratulations, Mrs. Browning!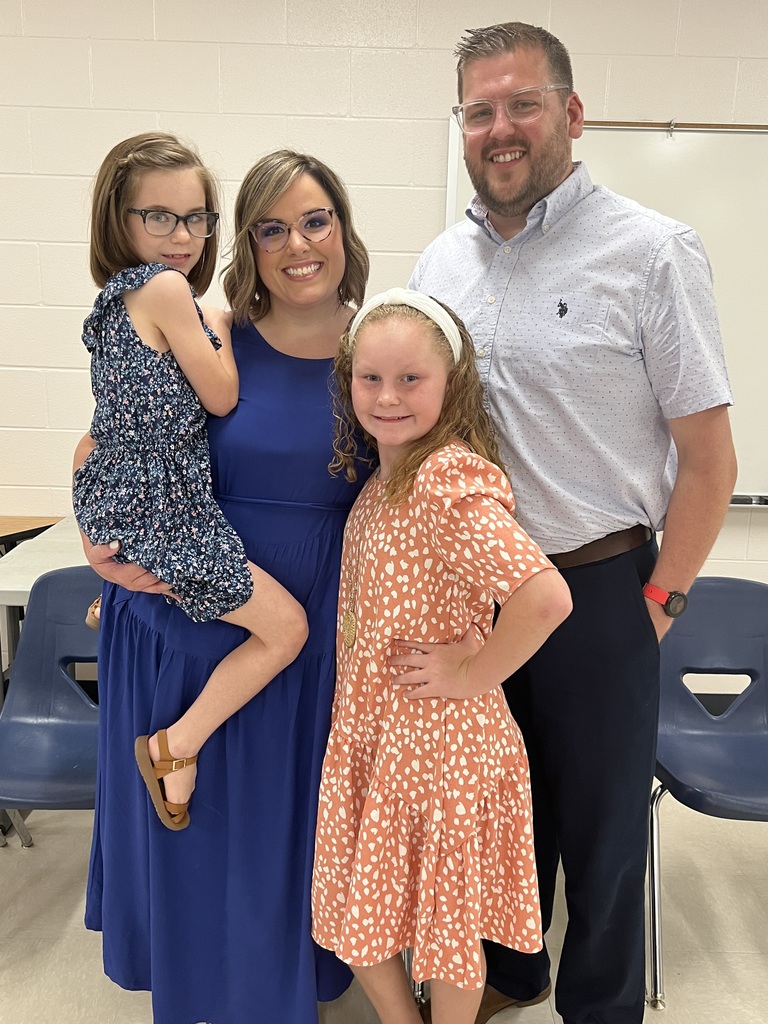 We are looking to complete our team! If you are interested in one of the following positions, please check us out at:
www.agisd.com/joinourteam
* Kindergarten Teacher * 1st Grade Teacher * 7th Grade ELA Teacher * Biology Teacher