Just a reminder...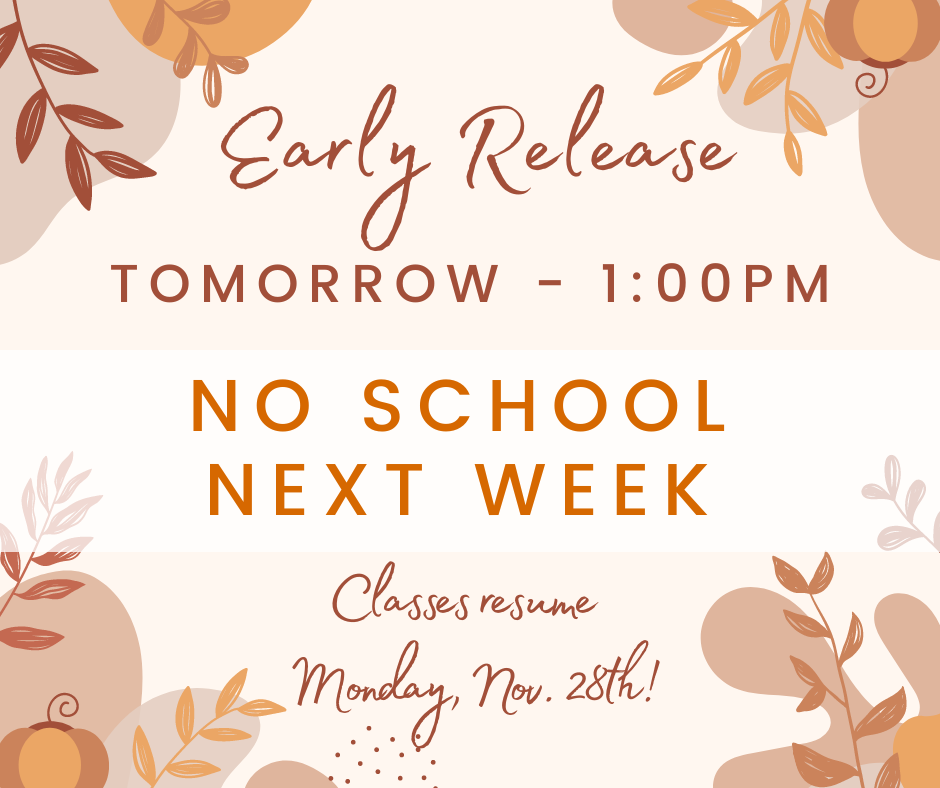 Alba-Golden ISD is looking for a Payroll/HR Specialist. If you or anyone you know is interested in this position, please apply at
www.agisd.com/joinourteam
!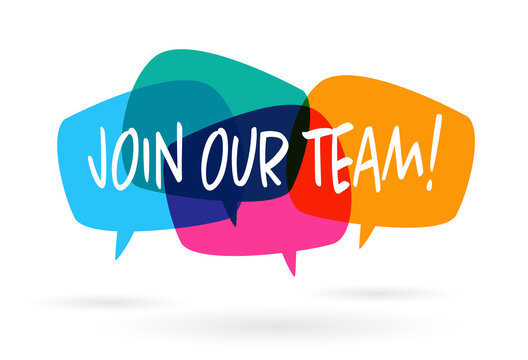 Reports cards for the 1st grading period have been posted. To find your child's report card, you may login to your Skyward Family Access (either via computer or mobile device). Open the Portfolio folder (photo 1). There you will find the download for the report card of the 1st Nine Weeks (photo 2).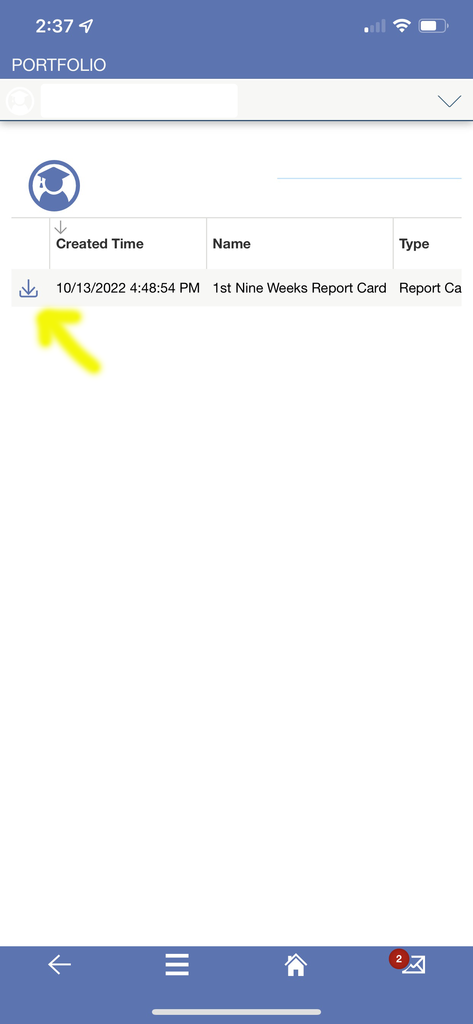 Save these dates for 2022-2023 school picture days!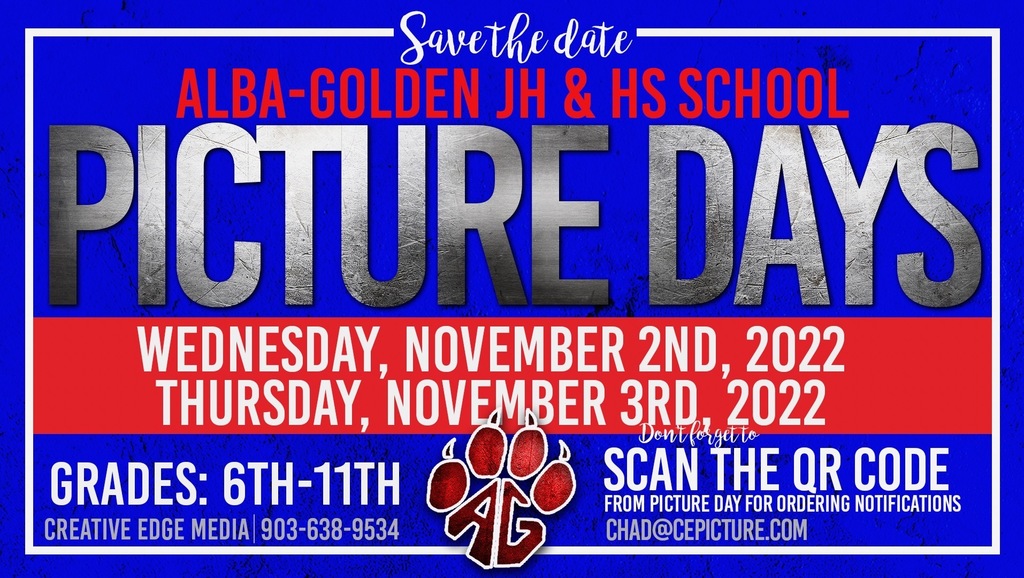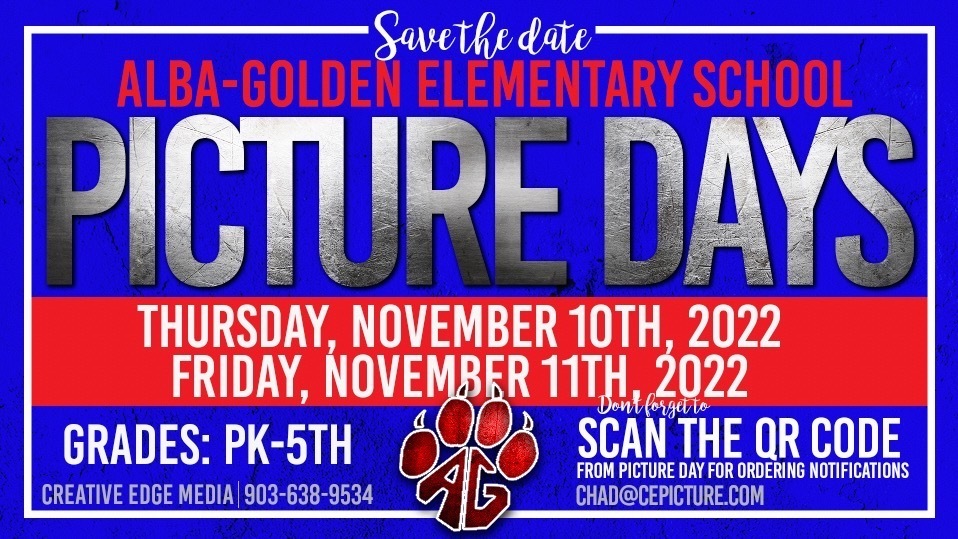 We would like to invite everyone to join us this Thursday, September 22, for a free webinar, open to parents and school staff. Parents want to keep their kids safe from dangers online but knowing what to do can be hard. In this session, learn what every parent needs to know to keep their kids safe BEFORE something bad happens. The webinar will be offered in Spanish at 5:30 p.m. and in English at 6:30 p.m.

A BIG Thank You to our parents who jumped out first thing to fill out their Skyward Family Access registration forms for Returning Students in 2022! This day has not gone without some glitches, but overall it has been a success! We would like to address some of our most popular requests and questions that came about today: 🐾 If you have not received an email from Alba-Golden Skyward, please check your spam filter! Some emails are getting stopped there. If you do not find it in your spam filter, please call us during school hours (8:00-4:00) so that we can regenerate your email. Please call Stacy Rolen at (903) 768-2472 X1109 or your campus secretary. 🐾 At this time, Alba-Golden ISD does not offer the Skyward app. It will be coming soon - but it is not meant for registering students (which is our main focus at this time). 🐾 Returning Student Registration may be done on any device that offers the internet (computer, tablet, or phone) using your web browser. For those families that do not have the internet at home, we will be available on Monday and Tuesday, August 1st & 2nd, in the AGISD cafeteria - from 8:00-9:00am and from 5:00-7:00pm - to assist you in person. It will still have to be accomplished online, but we will have devices and internet service available for you. Thank you all for your patience and flexibility as we navigate this new path. We are excited for the great things it will bring to our district! If you have further questions, please call (903) 768-2472 X1109.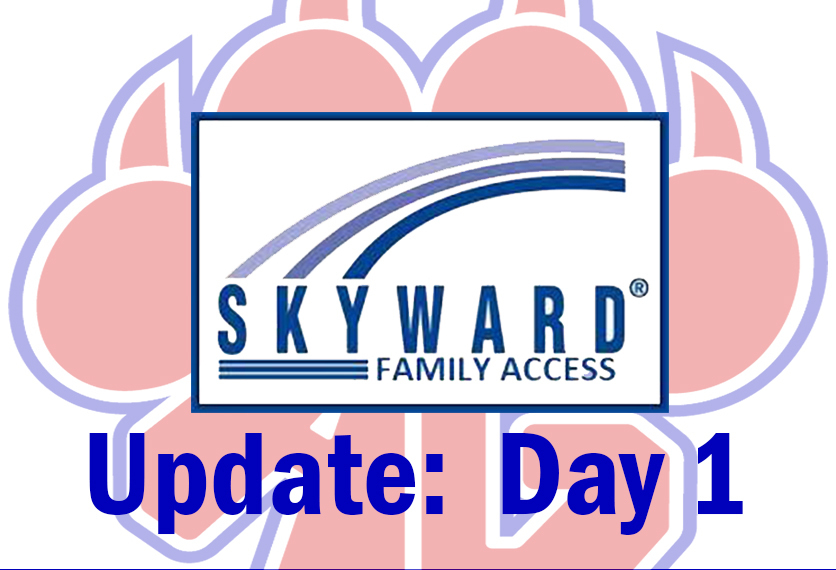 Hello A-G families and friends! We just wanted to give you a little heads up of a change that is coming to our district. Beginning the 2022-2023 school year, we will be using a different student information system. What you have known as the "Ascender Parent Portal" will now be replaced by "Skyward Family Access". As always, change can bring a challenge - BUT - Skyward is proving to be MUCH more user friendly, and we will be here to get you through it! We need EVERY family to be looking for an email coming your way. You should receive it THIS WEEK! Please follow the link in your email to get your student(s) registered for the new year. It will be essential that your student is registered online before they will be registered in a teacher's class or given a schedule for the 2022-2023 school year. If you do not receive an email this week (July 25-28), please contact your child's campus secretary on Monday, August 1st, at (903) 768-2472 to be sure that we have your email on file. Thank you for your assistance!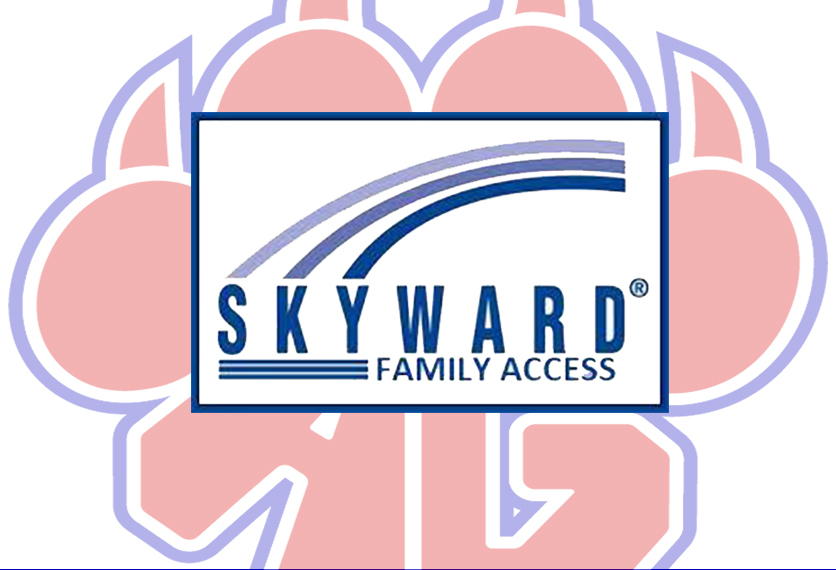 AGISD welcomes Mr. Chad Hodges to the district as Secondary Assistant Principal. Mr. Hodges is coming to AG Secondary from Stephenville High School where he taught economics and was a part of the coaching staff that led their team to win the 2021 Class 4A Division 1 State Championship. Mr. Hodges is no stranger to East Texas. His teaching and coaching career includes stops at Royse City ISD, Willis ISD, Lindale ISD and Denton ISD. Mr. Hodges's experiences include being CTE Department Head at Denton Baswell High School and being named as a Fellowship of Christian Athletes Huddle Coach of the Year. Mr. Hodges is a graduate of Tarleton State University and received his masters from Stephen F. Austin University. He and his wife, Teri, have two children and are very excited to be returning to East Texas this summer. Welcome to the AG Panther Family, Mr. Hodges! Congratulations are also in order to Mrs. Shelby Keller who was named Secondary Assistant Principal at tonight's Board Meeting. Mrs. Keller replaces Mrs. Brittany Hall who was recently promoted to Secondary Principal. Mrs. Keller has been serving as AG Secondary's Response to Intervention (RTI) Coordinator, ESL Coordinator, GT Coordinator, ELA Intervention Teacher and CTE Teacher. Prior to joining the staff at AG Secondary, Mrs. Keller was a teacher in Mineola ISD, Nacogdoches ISD and Bryan ISD. Mrs. Keller is a graduate of Texas A&M University and received her masters from the University of Texas at Tyler. Mrs. Keller is an AGISD alumni and lives in the district with her husband, Grant, and their young daughter. Congratulations, Mrs. Keller!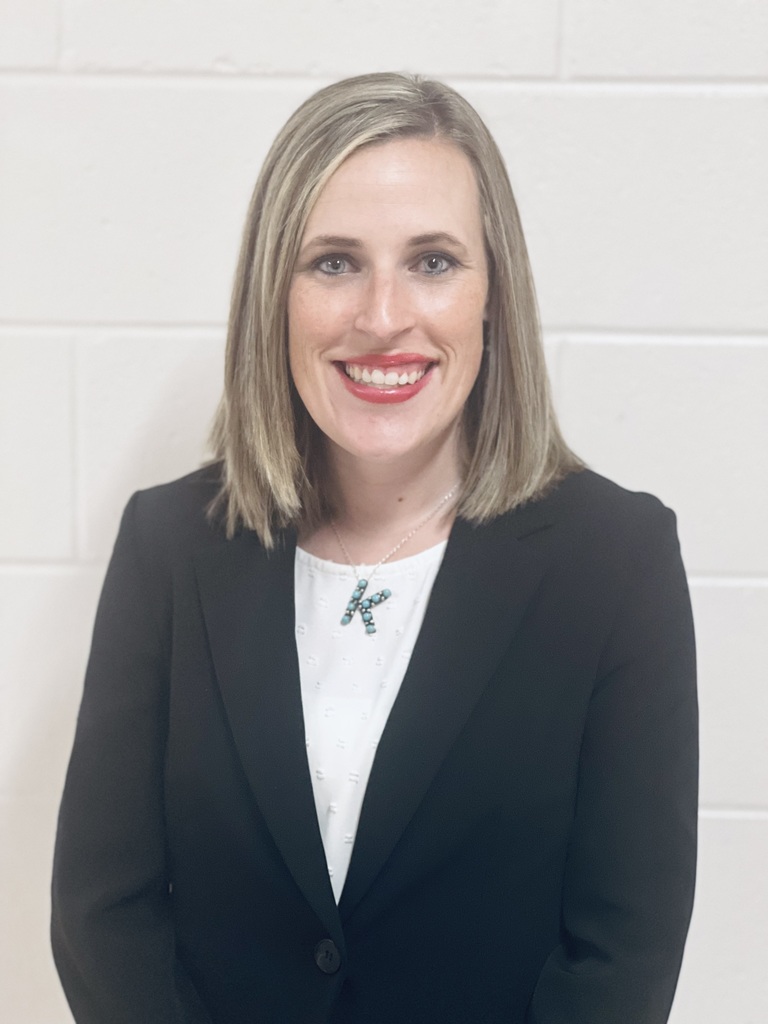 Alba-Golden ISD is pleased to announce the hiring of Mr. Chris Massey for Elementary Principal. Mr. Massey is coming to AGISD from Mabank ISD where he has been the Assistant Principal at Lakeview Elementary for the past seven years. Prior to that role, Mr. Massey was an Assistant Principal at Yantis Elementary in Yantis ISD. He is a former elementary teacher with experience teaching third, fourth and fifth grades in Terrell ISD and Palestine ISD. "Mr. Massey comes to AGISD with years of valuable experience as an elementary teacher and administrator," said Mrs. Macie Thompson, incoming AGISD Superintendent. "He blew us away in his interview and we know he will be a fantastic leader for our teachers, staff and students. We are very excited to have him join the AGISD family and to introduce him to our staff and community." Mr. Massey is a graduate of Texas A&M University at Commerce and received his masters from Lamar University. He lives in Canton with his wife, Candace, an elementary counselor, and his two daughters. Congratulations, Mr. Massey! We are also excited to congratulate Mrs. Tracy Browning (not pictured) who was named Elementary Assistant Principal at tonight's Board Meeting. Mrs. Browning is a familiar face around AG Elementary where she has been the Response to Intervention (RTI) Coordinator and teacher for the past five years as well as served in many leadership roles on the campus. Before coming to AGISD, Mrs. Browning was a diagnostician in Grand Saline ISD and Edgewood ISD. She began her career in education as a teacher in Grand Saline ISD. Mrs. Browning is a graduate of the University of Texas at Tyler and received her masters from Midwestern State University. Mrs. Browning lives in Mineola with her son and daughter who is a recent AGHS graduate. Congratulations, Mrs. Browning!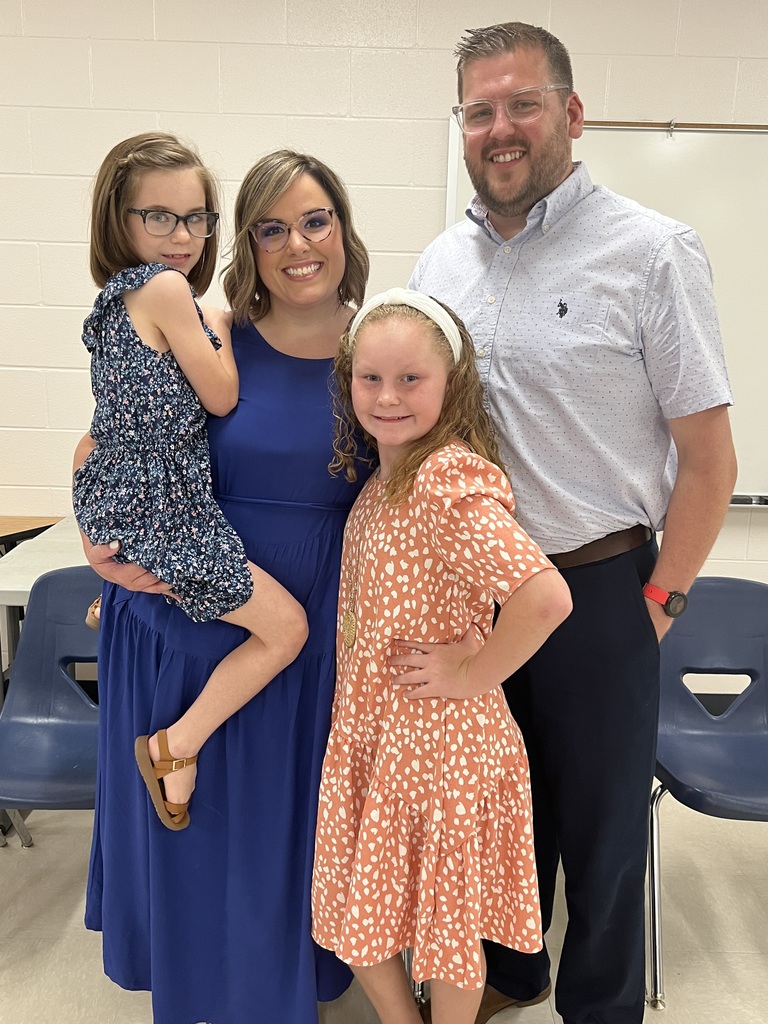 We are looking to complete our team! If you are interested in one of the following positions, please check us out at:
www.agisd.com/joinourteam
* Kindergarten Teacher * 1st Grade Teacher * 7th Grade ELA Teacher * Biology Teacher


Just a reminder that all Alba-Golden students are invited to participate in the Summer Feeding Program offered through Mineola ISD!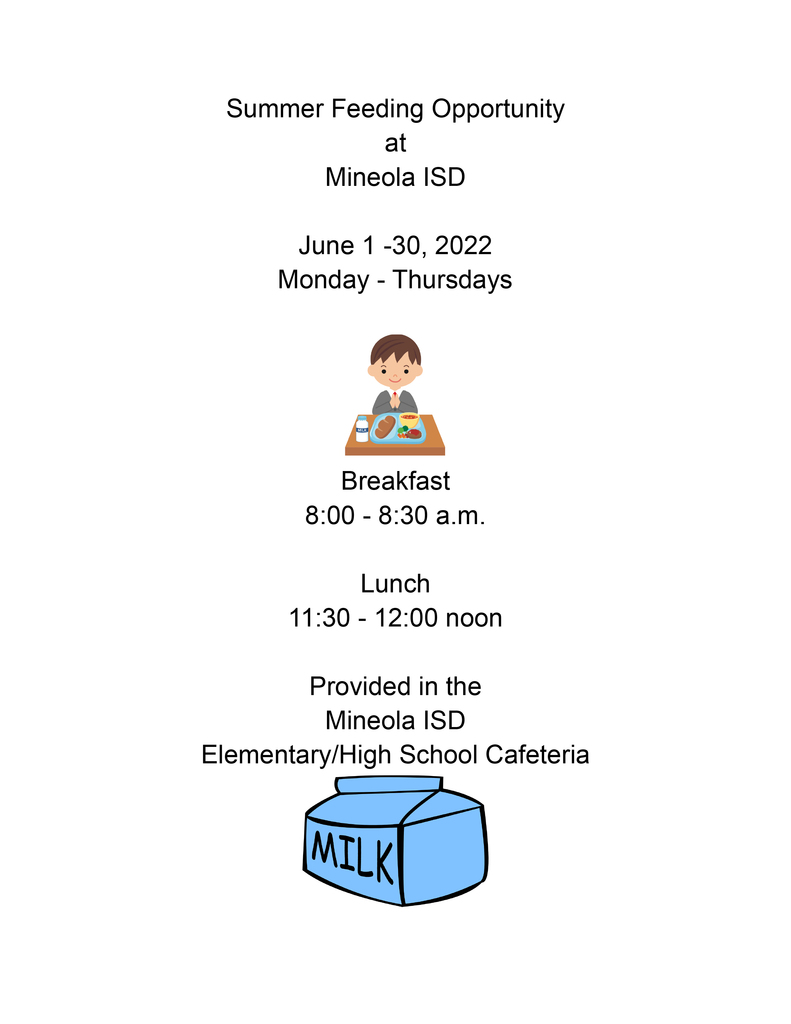 A notice to parents that end of year report cards have been uploaded to your Parent Portal. Please visit
www.agisd.com
and click on "parent portal" in the upper right corner to login to your student's account.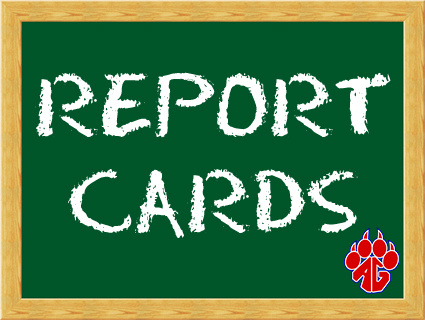 Attention Parents/Guardians! Curious where your children stand academically? Log in to TexasAssessment.gov and access detailed information about their performance during the 2021–22 school year. STAAR results can help you learn if your child is on track in key subject areas. Four Easy Steps - Visit TexasAssessment.gov. - Click "Lookup unique access code" and log in. - Review your child's STAAR results and the personalized resources to support learning at home. - At the beginning of the school year, discuss the test results with your child's teacher and work together to support your child's learning. If you have difficulty accessing this information or get an error and are unable to login for any reason (e.g., an incorrect or absent Social Security Number), please contact your student's campus for help with logging in.

Our Elementary Awards Days are quickly approaching! We invite all parents and families to join your student(s) for their special day.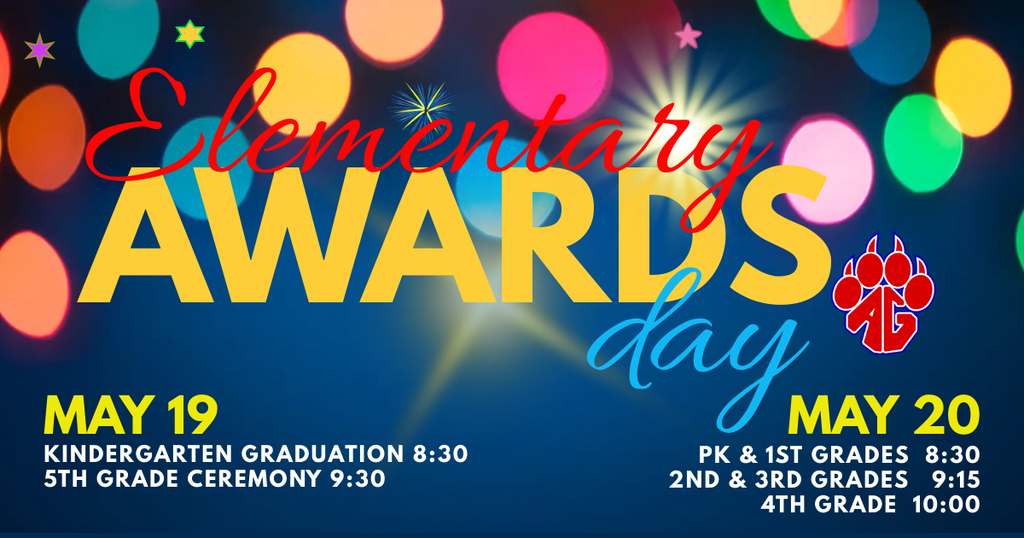 AGISD would like to welcome Deputy Kevin Atkinson to campus. We would also like to thank the Wood County Sheriff's Department for their partnership in providing Deputy Atkinson's services as our new School Resource Officer.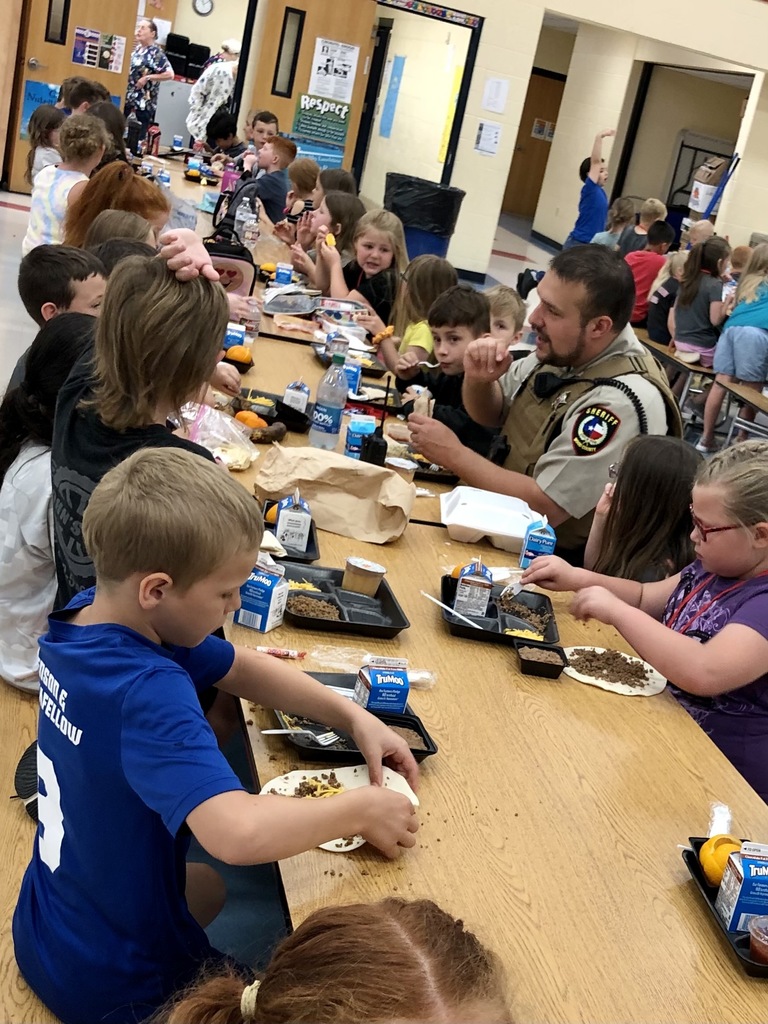 Congratulations to Mrs. Brittany Hall! Mrs. Hall was unanimously approved as Secondary Principal effective July 1st at Monday night's board meeting. Mrs. Hall is currently an Assistant Principal on the Secondary Campus. Prior to this role, she served as the school's Culinary Arts teacher. Mrs. Hall's career in education includes stops in Angleton ISD, Center ISD and Sealy ISD before coming to Alba-Golden. In addition to her leadership experience as assistant principal, Mrs. Hall was CTE Department Chair at Sealy High School. Mrs. Hall is a graduate of Texas A&M University where she received a Bachelor of Science in Agricultural Science. She later received a Masters of Education and Principal Certification from Stephen F. Austin University. Mrs. Hall resides outside of Golden with her husband, Lee, a Wood County Game Warden, and her sons Deacon and Rhett. According to Mrs. Macie Thompson, current Secondary Principal and incoming AGISD Superintendent, the interview committee was impressed with Mrs. Hall's passion for educating our students and making AGISD the very best it can be. "Mrs. Hall brings a depth of knowledge and experience in CTE to the principalship and will be a huge asset to the district as the secondary campus continues to move forward in this area. She has proven herself as an instructional leader and has a track record of building positive relationships with students, teachers and parents. There is no doubt Mrs. Hall will continue our culture of high expectations and academic excellence at AG Secondary."

A special recognition was given to Mr. Kevin Wright at Monday night's board meeting for eight years of servant leadership as our Elementary Principal. Mr. Wright is the perfect example of selflessness and embodies a passion for AGISD like no other! We are super blessed to be able to keep him around Panther Nation - loving on and pouring into our secondary students!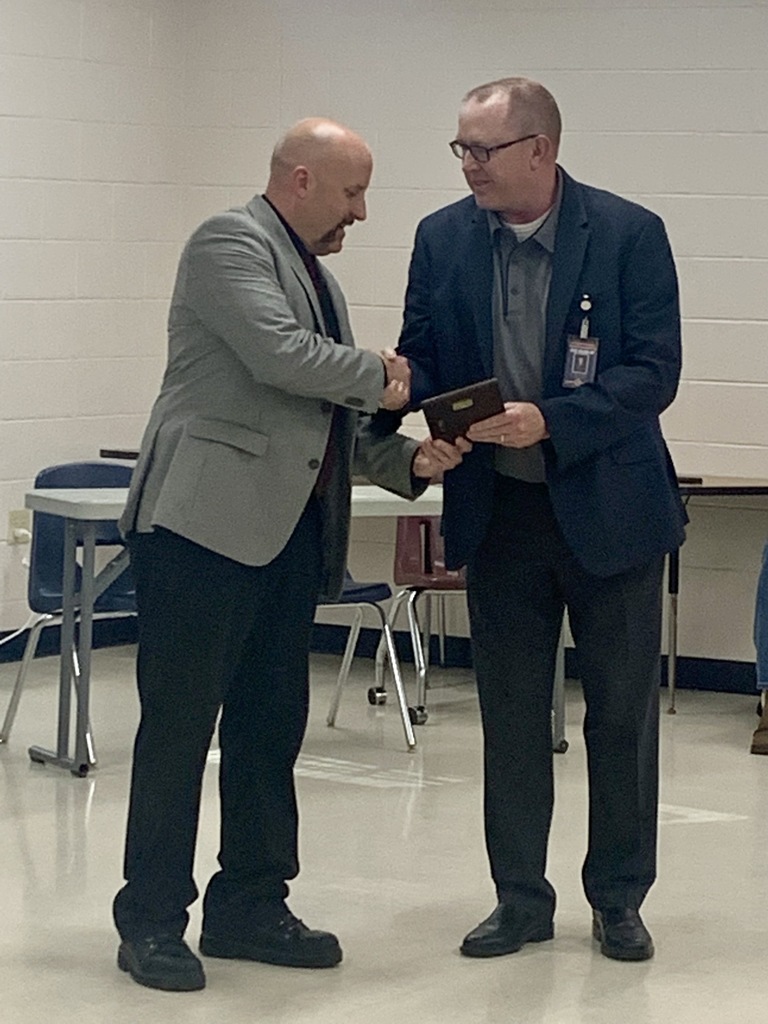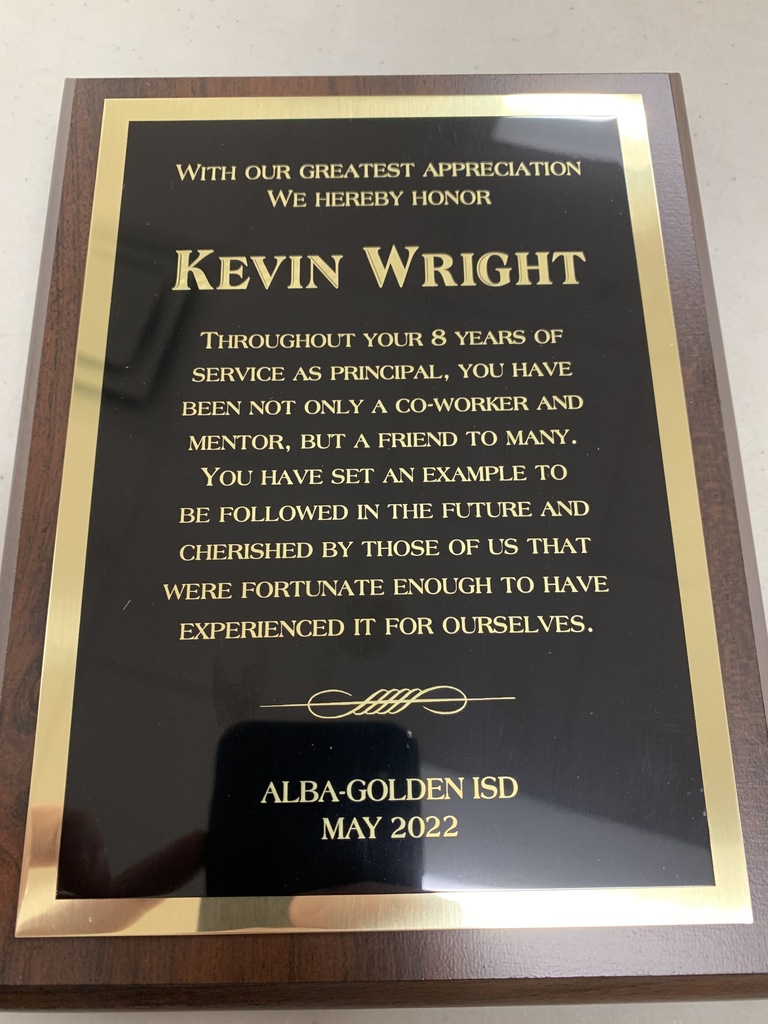 It's election day!