News
To: Election OfficialsFrom: Keith Ingram, Director of ElectionsDate: March 18, 2020Re: Actions for May 2, 2020 Uniform Election DateThe purpose of this advisory is to...
ALBA-GOLDEN ISD District of Innovation Plan Introduction House Bill 1842, passed during the 84th Legislative Session, permits Texas public school districts to become...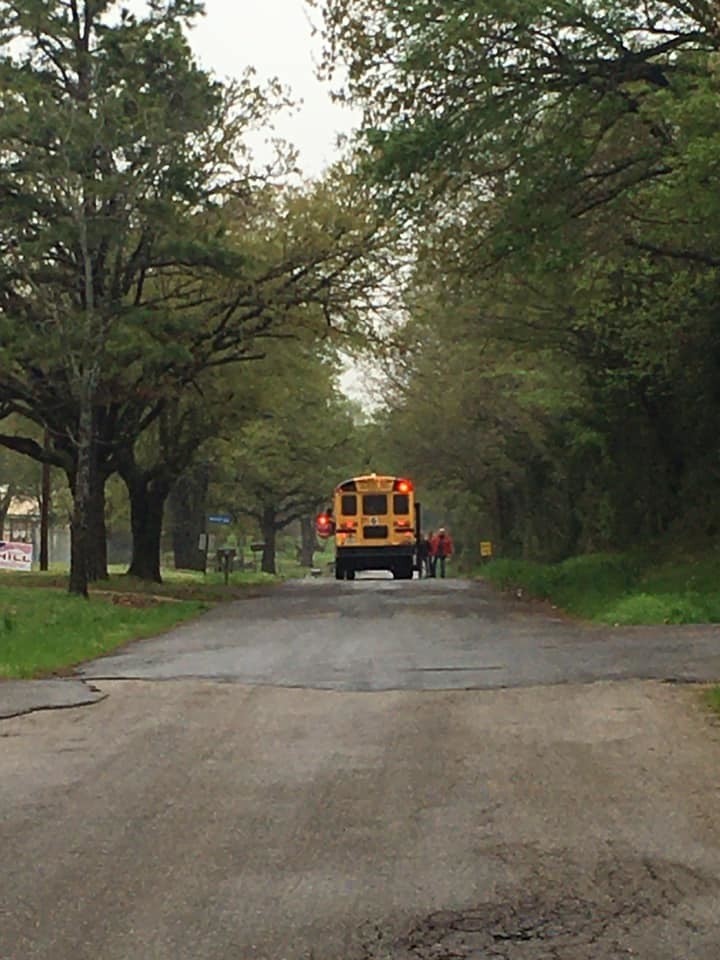 Bus drivers, food services department, and school personnel delivered breakfasts and lunches to student homes today!
SEE ALL NEWS
LIVE FEED

AGISD
7 days ago
To all parents whose children are receiving meals from bus deliveries: just a reminder that we need your food delivery form returned tomorrow when your meals are received from the bus. Thank you for your attention to this matter!
view image

AGISD
8 days ago
Are you or your kiddos missing their school family?!? We know we are missing you!!!
Let's have a school spirit day on Monday (today is Saturday to those who don't know what day it is. It's kinda hard to know when we aren't living real life!). Be making your plans now to dress in your best red, white, and blue A-G spirit attire. We will open a fb post on Monday morning for you to share your pics with us! We are A-G! 🐾❤️🐾

AGISD
9 days ago
Parents, students, and community of Alba-Golden,
Today marks the end of the extended break and next week begins our online/home learning classes with both Elementary and Secondary. Throughout this week, teachers have been working to upload assignments into their Google Classrooms and also creating packets for those without internet. We know there has been an overload of information this week, but we are doing the best we can to keep you informed of changes that are happening day by day. Our goal for this online learning experience and "home school" is not to overwhelm either the parents nor the students but to try to continue in as normal of a routine as possible. We know some students have started working on their assignments this week while others have decided to use this time to spend with their families. We highly encourage you to begin next week and consider your attendance to your packets or online to be of the same importance as you attending school everyday.
Our assignments this week were to get everyone ready and acclimated to this different style of learning. Parents, thank you for your patience and your effort to partner with us to keep your child/children educated during this unprecedented time. Please make sure your children have logged into their Classroom account or that the school has been notified they need packets sent home. Please do not hesitate to email your teachers or administrators with any questions. We are in this together! 

AGISD
11 days ago
Meals have successfully been delivered the last two days, and it has been a blessing seeing sweet, smiling faces! This one thing we must ask for your help on: school representatives who are making the deliveries must see the children whom they are delivering to before meals can be dropped off. Please help us by having your children on the look-out. Thank you for your cooperation.
view image

AGISD
11 days ago
In the day of social media where things spread like wildfire, and school posts are shared 97 times and viewed by 3500 in the matter of a few hours, it's terrible to get your facts wrong! But... that's what we've done! We need to give a correction to the update that went out today: We are officially announcing closure through Friday, April 3rd, with school to resume on Monday, April 6th.
If the need arises to delay further, another three week period would be likely. All other facts are still accurate. We just got the ending date incorrect. Again, school closure is officially announced through Friday, April 3rd. We apologize for the error!
SEE ALL POSTS